Blog Posts Tagged "Affordable Care Act"
On Thursday, Supreme Court ruled to allow Americans who purchased health insurance plans through federal marketplaces to keep their subsidies. Cancer and Careers applauds the decision issued by the Supreme Court. Access to quality, affordable healthcare helps ensure that survivors can take control of their health — and their work.
Continue Reading »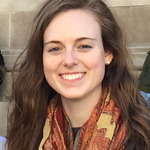 We are excited to announce that registration is now OPEN for our brand-new webinar series on the Affordable Care Act!
Continue Reading »