All CEW Foundation Board Members personally support Cancer and Careers. 
---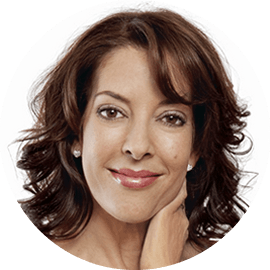 Leslie Blodgett
Creator of bareMinerals, Bare Escentuals
A visionary most recently recognized by Inc. Magazine as one of the "Top Entrepreneurs of the Decade: 2000-2009," Leslie Blodgett single-handedly turned the beauty industry on its head by catapulting mineral makeup into the public eye, forever changing the conversation around beauty.
Joining Bare Escentuals as CEO in 1994, Leslie's aptitude and discerning leadership style helped transform what was a local bath and body retailer into one of the leading prestige cosmetic companies in the United States with the launch of bareMinerals, an award-winning line of mineral-based products, including bareMinerals SPF 15 Foundation, the #1 foundation in the US.*
A true testament to Blodgett's influence on the cosmetic industry at large, in 2010, Bare Escentuals was acquired by Shiseido, the Japan-based leading global cosmetics company, for $1.8 billion making it one of the largest cosmetics mergers in history. Now, more than ever, Blodgett in her role of Executive Chairman is in position to fulfill her mission of bringing the company's mineral-based products to even more women worldwide.
---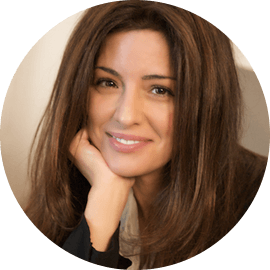 Cristina Carlino
Founder, Archetypes/BioMedic/Philosophy
In the late 80's Cristina Carlino founded BioMedic Clinical Care and a procedure called The Lunch Hour Peel. She is recognized as a pioneer that pivoted women away from high risk, in office procedures in favor of non-invasive, lunch hour treatments. BioMedic was acquired in 2001 by L'Oreal and later merged with SkinCeuticals.
In 1996 Cristina created Philosophy which broke many old beauty rules in favor of new ones by educating women that with the daily use of more advanced, topical, cosmeceuticals, that they could achieve make up optional skin. Further, fragrance should smell like clean skin, multitasking formulas eliminated multi steps, and inspiring messages found on the bottles and jars would make emotional connections that helped women to feel more beautiful. Philosophy was the 4th largest skincare brand when it was acquired by Coty in 2010.
 Today Cristina has created Archetypes.com which is the first, personality based, digital filter, that helps to educate people to make all of their choices based on who they are and their patterns of behavior. Archetypes.com is a champion of all brands and has pioneered a new movement of personality based merchandising practices across all consumer sectors. Proceeds from the sales of Archetypes fragrances and pheromones are donated to charity.
---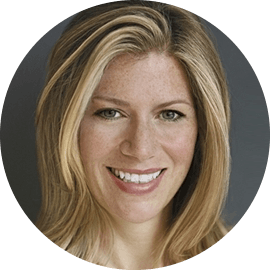 Agnes Chapski
Publisher, Chief Revenue Officer, Allure
Agnes Chapski is Publisher, Chief Revenue Officer of Allure magazine.
Prior to joining Allure, she was the Associate Publisher of Vanity Fair from 2006–May 2008. Previously, Chapski was the Associate Publisher of Lucky since the publication's launch in 2000.
Before her distinguished career at Condé Nast, Ms. Chapski worked at Weider Publications, as Vice President, Group Advertising Director for all women's titles and then as Vice President and Publisher of Jump.
Ms. Chapski is a graduate of Smith College and resides in New York City with her husband and their two children.
---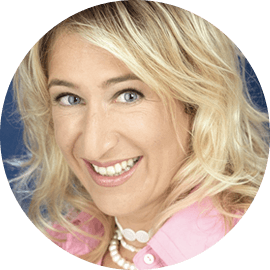 Sabine Feldmann
EVP, Sales, The Guardian NA
Sabine has a record of successful leadership and innovation in the media world, holding senior positions at some of the world's most iconic magazine brands before moving into the digital space.  Sabine currently heads the Guardian North America's sales operation and strategy as Executive Vice President.  
Previously, she was Associate Publisher of Glamour and Vice President/Publisher of Teen Vogue at Conde Nast, Publisher at Meredith's More and Chief Brand Officer/Vice President, Publisher of Shape at American Media, and Associate Publisher of G+J's Child.
She started her career at the New York Times Company's magazine division and also worked in sales roles at Fitness and Cosmopolitan magazines.
Ms. Feldmann was named to Folio magazine's "Folio: 40" list of top innovators and influencers in the publishing industry. She is a member of the Young Presidents' Organization (YPO) and sits on the board of non-profit Crutches 4 Kids.
Sabine is a graduate of The Stern School of Business (BS) and The Wharton School of Business (MBA) and lives in New York City with her young daughter. 
---
Lily Garfield
CEO/Founder, Cos Bar
Lily Garfield got her start in the beauty industry behind the counter at Bloomingdales before graduating from Queens College, CUNY. After only three weeks of work she was recruited by LOVE cosmetics, one of the top beauty brands at the time, and became one of the first female Account Executives at the company.
In 1974, Lily moved to Aspen for her love of skiing, and shortly thereafter she experienced one of life's more serious challenges: a town without skin care in a climate of incredibly harsh winters and dry summers.  In 1976 Cos Bar was created, and only new luxury brands in skin care were featured. The type of brands that discerning customers would only typically find at luxury department stores. Lily and her two sons moved to Vail in 1986, where she opened her second store, and in 1987 she moved back to Aspen. The success of these two stores, in two very special towns, caught the attention of the beauty industry leaders. In 1992, Leonard Lauder personally called Lily to open a store in Santa Fe, NM due to a department store closure. Lily saw a niche in underserved internationally recognized communities, and a few more stores were opened over the years. In 2005, her son Oliver joined Cos Bar after attending Tufts University and spending a year at Bloomingdale's 59thStreet in their Executive Management Program. With Oliver's help, a few more stores opened around the country between 2005-2007.
In 2007, Lily was diagnosed with Peripheral T-Cell Lymphoma. She was treated successfully through a clinical trial at MD Anderson in Houston, Texas. During her absence, her son oversaw the demands of the company.
In 2011, Lily was asked to curate Cos Bar inspired beauty products for the Shops at Target initiative. In 2012, these products were rolled out in all Target stores across the nation under the name Cos Bar of Aspen - The Shops at Target. In 2012, Lily was awarded WWD's Specialty Retailer of the Year". In 2013, Target again reached out to Lily to consult on skincare brands for their beauty department.
Lily is thrilled to serve on the Board of Directors of the CEW Foundation/Cancer and Careers. She is also on the Executive Board of Visitors and serves as the Vice-Chairperson for Public Affairs at MD Anderson. In addition, she serves on the Board of Directors of Response in Aspen, CO, a non-profit helping abused women and children. After 50 years she still skis and hikes in her spare time, and loves to play golf. She has proudly held the club championships at Maroon Creek Club in Aspen and Troon Country Club in Scottsdale, AZ. She also holds the women's amateur record at Maroon Creek Club. Lily is the proud "nana" to four grandchildren.
Lily is now looking forward to opening her newest store in New York City during Spring 2015 at Brookfield Place located in the World Financial Center. This will be the 14th store, and a milestone to bring her life's passion and joy back to where it all began.
---
Laura Geller
Founder, Laura Geller Beauty, LLC
From an early age, Laura Geller had a love affair with beauty. Her passion led her to become a renowned make-up artist, beginning under the bright lights of Broadway and eventually landing on the Upper East Side of Manhattan. There, she opened her eponymous make-up studio in 1993 and went on the launch her own beauty brand on QVC in 2002. Laura's philosophy surrounding beauty is that it should be accessible, welcoming, and above all — fun! She has built her brand on the notion that all women deserve to feel happiful®.  Laura Geller Beauty's products reflect her high standards for quality, ease of use, and universally flattering shades and formulas. Laura was a pioneer in bringing primer into every woman's make-up routine and the Spackle® collection of primers has since reached cult status. Laura is also renowned for her Baked products, which continue to differentiate the brand from other traditional powders on the market today. Each Baked product begins as swirls of liquid pigments that are baked for 24 hours on terracotta tiles, then hand-finished in Italy. The resulting creamy powder feels weightless on the skin. Without additional binders, the colors are more vibrant, delivering better coverage with less product. Through Laura's vision, Laura Geller Beauty continues to help women everywhere become their most beautiful selves: joyful, confident and naturally beautiful from the inside out, or happiful®.
---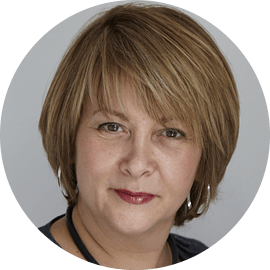 Francine Gingras
President, Think Communications
Francine Gingras most recently held the position of Vice President, Global Public Relations where she was responsible for global public relations strategy and corporate reputation of the Elizabeth Arden Brand as well as the company's extensive portfolio of fragrances, including Juicy Couture, John Varvatos, Curve,
Prior to joining Elizabeth Arden, Francine spent 27 years working for Procter & Gamble and Bristol-Myers Squibb Company. She began her career as a registered nurse in her native Canada and transitioned to Pharmaceuticals Sales where she held several sales and marketing positions. She advanced to leading Public Affairs for the Canadian division of Bristol-Myers Squibb, and eventually promoted to lead global communications for all non-pharmaceutical business, Clairol and Mead Johnson based in New York.
In 2001, Clairol was acquired by Proctor & Gamble and Francine lead the development of building P&G's reputation as a beauty company, also leading the Global Skincare and Cosmetics Public Relations function.   She has been an active member of the Personal Care Product Council, the American trade association representing the beauty and personal care industry and currently sits on the Public Affairs  and the Public Policy & Advocacy Steering Committee.
She lives in Larchmont, mother of a  21 year-old daughter in college, loves adventure travel (lived in Japan as a Rotary Exchange Student in High School) is an avid tennis player, golfer and runner. She is curious and passionate about food, cooking and life.
---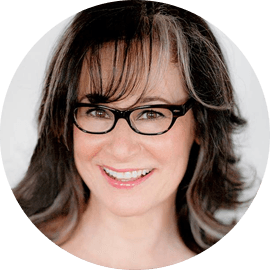 Minda Gralnek
President, Minda Gralnek and Company
Minda Gralnek has created some of the most remarkable experiences in retail. As VP Creative Director of Target, Minda made the Target bullseye one of the most iconic brands in the world during her 20 year tenure. Her leadership in brand, retail strategy and communications recast Target from discount retailer to a destination distinguished by its cultural cache.
Now, as founder of her own firm, Minda Gralnek and Company, her passion for the power of good design continues to influence products, brands and experiences that connect with audiences and ignite positive transformations of business and and consumers. Minda inspires and guides her clients to understand the amazingly effective potential of design on branding, retail fashion and beauty. 
Previously, Minda held the positions of VP Global Design at PepsiCo and Global Managing Partner, Retail at McCann Worldgroup.
As a public speaker, she freely shares her insight and passion to create powerful connections with consumer audiences. Past engagements include: WWD Beauty Summit and FIT Beauty Conference.
In AdWeek's 30th anniversary issue, Minda was voted #3 in their list of the Top 30 Most Influential People in advertising, marketing and media. In 2007, the Retail Advertising and Marketing Association recognized Minda's contributions by inducting her into the Retail Advertising and Marketing Hall of Fame.
---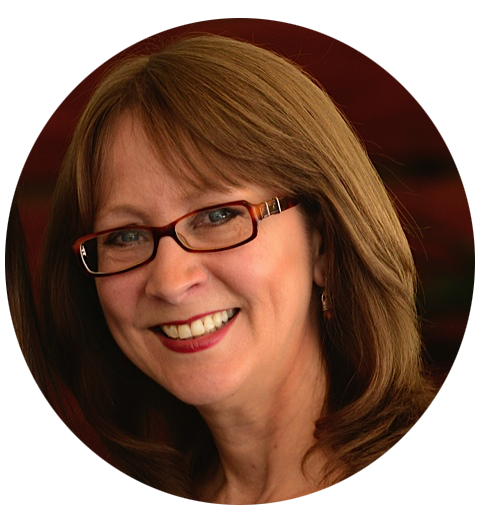 Susan Heaney
Director of Marketing, Rainforest Alliance
Susan is a graduate of The College of William and Mary in Virginia.
Susan Arnot Heaney joined Avon Products, Inc. in June 1997 with the goal of working for a company committed to corporate citizenship and empowering women. Susan is currently responsible for developing and implementing strategic global communications and mobilization programs in support of Avon's corporate responsibility agenda, with a particular focus on the Hello Green Tomorrow environmental program. She is also responsible for the company's Corporate Responsibility Report and engagement of stakeholders who track goals, metrics and performance.
Susan has helped Avon achieve #16 of the "Best 100 Corporate Citizens," #52 on the Newsweek "Green Ranking" and #28 on the "Corporate Social Responsibility Index Top 50," as well as a 2010 Ladies Home Journal Do Good Award.
Prior to joining Avon, Susan was Director of Public Relations and Corporate Communications for Elizabeth Arden, and spent over a decade in the business side of publishing, including two years at USA Today during the newspaper's initial rollout.
---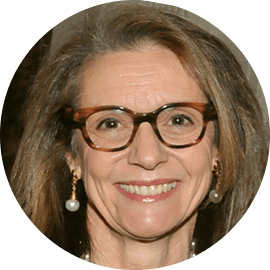 Carlotta Jacobson
President, CEW Foundation
Carlotta Jacobson is a leader in the beauty industry. A respected administrator, editor, and consultant, she has held a series of key positions, including her former position as beauty editor of Harper's Bazaar, and her current role as president of the industry's leading trade association, Cosmetic Executive Women (CEW).
Ms. Jacobson served as executive director of CEW from 1997 until her appointment as president in 1999. She was chairwoman of the CEW board from 1987 to 1991.
A dedicated supporter of philanthropic activities, Ms. Jacobson is also president of the CEW Foundation, the philanthropic arm of CEW, founded in 1993. She founded the foundation's first independent initiative, Cancer and Careers.
In 2002, Ms. Jacobson was honored by the American Cancer Society.
She has served as chairwoman of Women In Need.
The author of "How to Be Wrinkle-Free: Look Younger Longer Without Plastic Surgery" (G. P. Putnam's Sons), Ms. Jacobson has also developed publications for leading fashion and beauty companies, including Donna Karan and Chanel.
---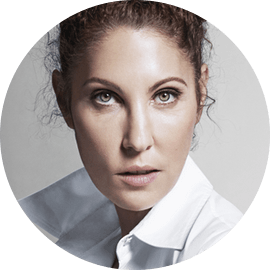 Sonia Kashuk
President, Sonia Kashuk Beauty
Sonia arrived in New York as a wide-eyed kid from the Midwest, in search of her version of the American dream. She soon discovered the buzzing and unforgiving world of fashion, where her creative flair as a makeup artist, capable of transforming any face into a richly photogenic canvas, quickly established her reputation. But it wasn't long before her brilliant eye for shapes and color took her beyond being a top award-winning makeup artist, all the way to becoming an accomplished designer. Not only does she create her own performance-based makeup formulas, blended from ingredients of the highest quality; She also designs high-end packaging to showcase her luxurious, yet affordable makeup line. Her uncompromising commitment to beauty and perfection is in constant motion and expansion: every season Sonia reinterprets the trends, creates new colors, new shapes and patterns for brushes, bags, and more. She hunts down the best materials, explores textures, shapes and colors relentlessly and passionately, until everything expresses her unique vision and reaches her high standard. With experience, taste and instinct as a guide she transforms the everyday on a daily basis; making luxury fun, glamour accessible and beauty a reality.
When Sonia decided years ago to take on a new challenge, being the first to bring department store quality products to the mass market, she saw Target as the ideal partner. She admired Target's innovative retail style, and knew they could bring truly high-end cosmetics and accessories directly from manufacturer to store, creating a low price point for incredibly good quality. She signed up with Target in 1998, and the long-standing creative partnership between Target and Sonia Kashuk continues to break new ground in retail. 15 years later, the brand/partnership remains as fresh as the day it was first introduced.
---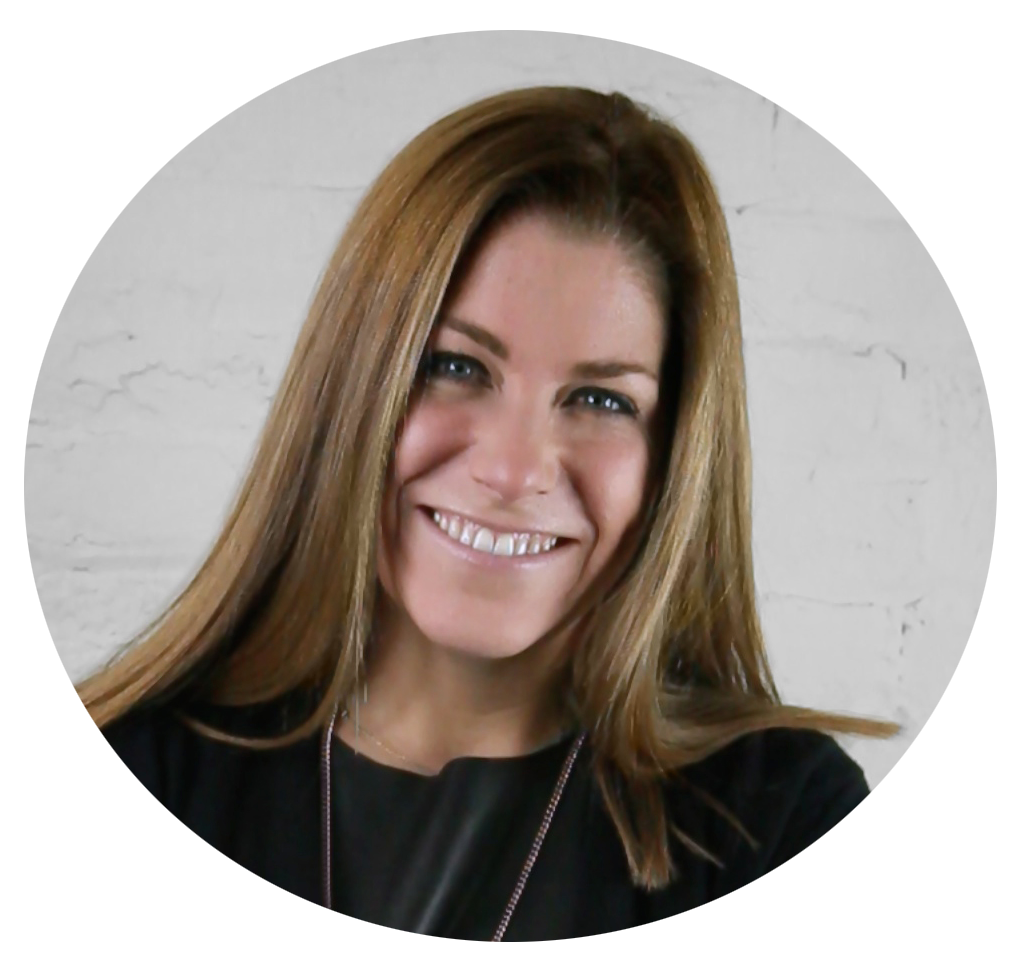 Kim Kelleher
Publisher & Chief Revenue Officer, Wired
Kim Kelleher was named Publisher & Chief Revenue Officer of Wired in September 2014. 
Ms. Kelleher's career in media, marketing and advertising spans over twenty years. Before Wired, Ms. Kelleher was president of Say Media, where she oversaw the company's business strategy including global sales, marketing, production, communications, media solutions and content operations. Prior to Say Media, Ms. Kelleher was worldwide publisher of Time. During her tenure, she was named Advertising Age's Publisher of the Year in October 2011. She also served as vice president and publisher ofSports Illustrated, where she was the first female executive to lead Sports Illustrated advertising sales in the history of the brand. Previously, Ms. Kelleher was vice president and publisher of Self and was inducted into the American Advertising Federation's Advertising Hall of Achievement, the industry's premier award for outstanding young advertising professionals.
In addition, Ms. Kelleher is active in many philanthropic initiatives with organizations involved with breast cancer, heart health, and other important causes. She serves on several boards including the Board of Governors of Cancer and Careers, the charitable arm of Cosmetic Executive Women (CEW), Upworthy, The American Advertising Federation and New York Women in Communications.
Ms. Kelleher is a graduate of the University of Wisconsin-Madison and resides in New York with her husband and two sons.
---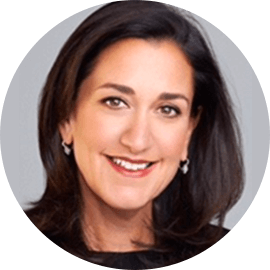 Heidi Manheimer
As the first American woman to be named Chief Executive Officer of Shiseido Cosmetics America, Heidi Manheimer has continually broken new ground. Ms. Manheimer combines a deep commitment to Shiseido's 140-year plus history with an unsurpassed retail savvy. Her expert stewardship in translating Shiseido's essence, from philanthropy to aesthetics, for the U.S. market has led to continual year-over-year growth.
Named CEO in 2006, Ms. Manheimer is responsible for the success of the U.S. division of the Japanese cosmetics giant across all categories including cosmetics, skincare and fragrance. She first joined Shiseido in September 2000 as Executive Vice President and General Manager. Within two years, she was promoted to President of U.S. Operations, a title she held from April 2002 until her appointment as CEO in January 2006.
During Ms. Manheimer's tenure as CEO, she has played a pivotal role in deepening strategic relationships with retail partners and in growing Shiseido's business. Ms. Manheimer led the company's move into the digital space, establishing innovative social media programs and driving e-commerce sales. She directed the American arm of the worldwide Mirai Tsubaki philanthropic initiative honoring Shiseido's 140th anniversary, including a day of service for employees, as well as the "Wishes for the World" program.
Active in industry associations and charitable causes, Ms. Manheimer serves on the executive committee of the Personal Care Products Council (PCPC) and Cosmetic Executive Women (CEW). She also serves as the Chairwoman of the CEW Foundation and is an active supporter of Cancer and Careers, a CEW charitable initiative. Ms. Manheimer sits on the Industry Advisory Board for the FIT Cosmetic and Fragrance Marketing and Management graduate program, and mentors young industry leaders. Outside of the beauty industry, Ms. Manheimer is a member of the Board of Directors for Burton Snowboards and Herman Miller, Inc.
Always a visionary, Ms. Manheimer played an integral role in the introduction of several now-popular fragrance brands and beauty lines, including NARS Cosmetics, at Barney's New York as Vice President and Divisional Merchandise Manager of Cosmetics, Fragrances, and Apothecary. She began her beauty career at Bloomingdale's.
Founded in 1872 as the first Western-style pharmacy in Japan, Shiseido is the oldest cosmetics and skincare company in the world. Combining Eastern aesthetics with Western science, Shiseido ushered in a new way of looking at health and beauty. Continuing the company's signature innovation and technological advances, Shiseido now has distribution of its premier, high-performance skincare, suncare, makeup, and body care in more than 89 countries and regions.
---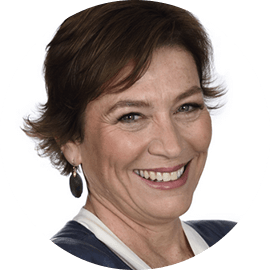 Kathrine O'Brien
VP Skin and Marketing Services, Unilever, NA
Kathy O'Brien is currently VP Marketing to Shopper North America, she over sees Shopper Marketing, Digital/e-commerce, Public Relations and Marketing Operations.   Prior to this new role, she was Vice President and General Manager of Personal Care in the United States. She was responsible for AXE®, Dove®, Caress®, Lever 2000®, Suave®, Vaseline®, Degree®, Pond's® and Q-tips®.
During her time at Unilever, Kathy has worked in Customer Development, Marketing and Shopper Marketing.
Among her many accomplishments, Kathy was the Marketing Director for Dove. She was responsible for building brand equity and executing brand activation plans for Dove in the United States. During her tenure on Dove Kathy led programs that helped Dove achieve its goal of reaching 5 millions girls with self esteem programming. Dove is the leading personal wash brand in the United States
Kathy was honored in 2010 as one of Advertising Ages 25 Women to Watch, and was recently named to Irish America's Annual "The Business 100" listing of top Irish-Americans in business.
Kathy holds an undergraduate degree from Boston College and an MBA from Columbia University. She resides in New York City.
---
Diane Paccione Rizzo
President, DPR Consulting, LLC 
Diane Paccione has more than 30 years of retail apparel experience with a strong background in merchandising, marketing and product development.
Currently Diane is owner and President of DPR Consulting, LLC. Diane is active in the beauty, jewelry and apparel industry consulting in areas of merchandising, marketing and product development as well as strategic short and long term planning.
Until March of 2015, Diane Paccione was vice president of jewelry and beauty merchandising at QVC since July 2010. In this role, Paccione managed the company's jewelry and beauty merchandising categories, responsible for developing strategic long-term plans and maximizing sales. 
Prior to QVC, Diane Paccione was president and chief operating officer at Deb Shops, Inc. where she was responsible for executing the company's strategy, leading the management team and running the business. Paccione has also held executive management positions at Charming Shoppes, the May Company and Sears.
 Paccione earned a bachelor's degree in Spanish from Queens College, Queens, NY.
---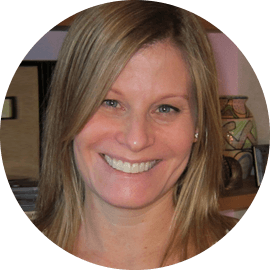 Rebecca Sanheuza
Senior Vice President, Associate General Counsel, IMG
Rebecca Sanhueza was most recently Senior Vice President and Deputy General Counsel and Director of Business Affairs, TV and Video for Time Inc. where she is responsible for both editorial and business side issues in connection with the company's two largest divisions, Style and Entertainment and Lifestyle.
Rebecca also is the lawyer for the PEOPLE magazine group of publications and digital platforms.
Prior to Time Inc., Rebecca was Associate General Counsel at Gruner + Jahr USA Publishing for over three years and, before that, she was a litigation associate for seven years with the law firm of Gibson, Dunn & Crutcher LLP.
Rebecca has a J.D. from Columbia law school and a B.A from the University of Michigan, in Ann Arbor.
---
Nancy Schmidt
Omni GVP, DMM, Cosmetics, Trend & Prestige, Macy's, Inc.
---
Jadzia Tirsch
Senior Vice President, Communications and Media, Shiseido Cosmetics America
---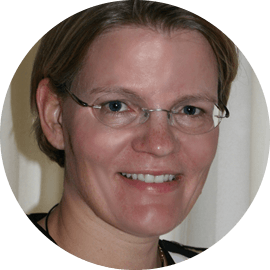 Dr Cornelia (Conny) Wittke
Founder & CEO, Beauty Ideas Group (nügg Beauty)
Conny founded her company and brand nügg Beauty ("The Face Mask Authority") with the mission of providing prestige quality skin treatment products at affordable price points and backed by cutting edge technology. Before founding nügg Beauty, Conny was the CEO and President of Tweezerman International from 2006 to 2014 and is still on the company's board. From 2012 to 2014 she also held the position of  Member of the Board of Management of the Zwilling Beauty Group in Duesseldorf, Germany, overseeing the group's portfolio of beauty tool companies consisting of Tweezerman in the United States, QVS Global in Australia and China and Zwilling J.A. Henckels Beauty in Germany.
Before joining Tweezerman International, Conny headed corporate development for the Zwilling J.A. Henckels AG in Solingen, Germany, and spent seven years with the international consulting firm McKinsey & Company with a focus on Sales and Marketing. She earned a doctorate in marketing from the University of Mainz and an MBA from the University of Cologne where she graduated as best in her class and held a scholarship of the German National Academic Foundation (Studienstiftung des Deutschen Volkes e.V.), Germany's largest and most prestigious organization sponsoring the academically gifted.
Conny is passionate about product design and performance, and deeply committed to  "wow-ing" consumers with beauty products they love. She lives on Long Island with her husband and two children.
---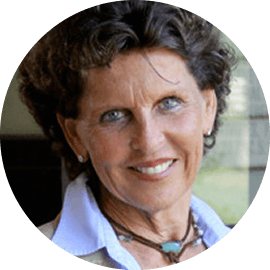 Jean Hoehn Zimmerman
President, JHZ Creative Management, LLC
Jean retired as EVP of CHANEL, Inc. in 2005 after 27 years. She was a member of the Operating Committee, the Global Coordinating Committee and the Strategic Advertising Committee.
After graduating from the University of Florida, Jean began her career at Charles of the Ritz, followed by Bristol-Myers, Estee Lauder, and CHANEL in 1978.
Jean served on the Fragrance Foundation Board of Directors. She is a member of Advertising Women of New York, The Fashion Group, the New York committee for United Cerebral Palsy, FIT Advisory Board for the Graduate Program where she is an adjunct professor, and the Auxiliary Board of Lenox Hill Hospital.
Jean's received: The Cartier Scholarship Recognition Award, The Cosmetic Executive Women Achiever Award, and The University of Florida's Alumni of Distinction Award.
Jean was featured in House & Garden, Worth, More, Mirabella and Biz. Good Housekeeping profiled Jean's kidney donation that saved her father's life, which merited the Leah E. Harrison Humanitarian Award.
In 2007, she started JHZ Creative Management, LLC. She spends her time traveling, playing sports, and with her family.