All CEW Foundation Board Members personally support Cancer and Careers.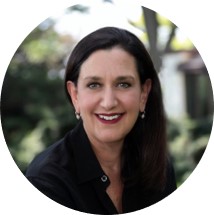 Heidi manheimer
Chairwoman, CEW Foundation
Having served at the C-suite level in the US Cosmetics and Beauty industry, Heidi Manheimer is the Chairman of the Board of Surratt Cosmetics, a luxury cosmetics brand, backed by 2x Partners, a private equity investor. In this capacity, she is leading the charge and building a team to grow Surratt Cosmetics into an established, prestige make-up brand. 
Continually breaking new ground, Heidi Manheimer was the first American woman appointed to the position of Chief Executive Officer for Shiseido Cosmetics America. Ms. Manheimer's unsurpassed retail acumen helped in translating the over 140-year-old legacy of Shiseido into a relevant and competitive brand within the US market. Under her expert stewardship, the US division of the Japanese cosmetic giant experienced continual year-over-year growth across all categories, including cosmetics, skincare and fragrance. 
Ms. Manheimer first joined Shiseido in September 2000 as Executive Vice President and General Manager. Within two years, she was promoted to President of US Operations, a title she held from April 2002 until her appointment to CEO in January of 2006. During Ms. Manheimer's tenure, she played a pivotal role in deepening strategic relationships with retail partners and in growing Shiseido's business. Ms. Manheimer also led the company's digital transformation, driving e-commerce sales and the brand's social media presence. 
Prior to joining Shiseido, Ms. Manheimer was the Vice President and Divisional Merchandise Manager of Cosmetics, Fragrances and Apothecary at Barney's New York. Always a visionary, Ms. Manheimer had an integral role in the introduction of several now-popular fragrance and beauty brands, including NARS Cosmetics, while at Barney's. Ms. Manheimer began her retail career at Bloomingdale's. 
Active in industry associations and charitable causes, Ms. Manheimer serves on the executive committee of Cosmetic Executive Women (CEW). She also serves as the Chairwoman of the CEW Foundation and is an active supporter of Cancer and Careers, a CEW charitable initiative. Outside of the beauty industry, Ms. Manheimer is on the Board of Directors of Burton Snowboards and Herman Miller, Inc.
---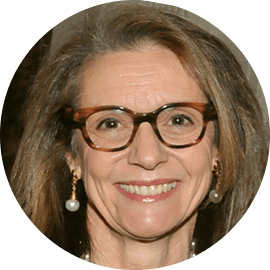 Carlotta jacobson
President, Cosmetic Executive Women
President, Cosmetic Executive Women Foundation
Carlotta Jacobson is a leader in the beauty industry. She has held a series of key positions including beauty editor of Harper's Bazaar and her current role as president of the industry's foremost association, Cosmetic Executive Women (CEW). 
CEW is an international organization of 9,000 individual members representing a cross section of beauty and related businesses. CEW's primary purpose is to support the advancement of women in the beauty industry through programs that provide continuous career development. CEW provides unparalleled opportunities to network and gain industry knowledge through events, trend reports, industry newsletters, interactive workshops, and innovative industry leader talks.
Carlotta Jacobson's leadership, passion, and vision have established CEW as the preeminent organization it is today. During her tenure at CEW, Ms. Jacobson has led the organization through tremendous expansion — from fewer than 800 to over 9,000 members - developed a prestigious board of governors, and spearheaded the creation of unique programs including the annual Beauty Awards and the CEW Beauty Insider digital newsletter and website. In addition, she has initiated hugely successful partnerships with major beauty companies and retailers, notable among them the QVC Beauty with Benefits broadcasts showcasing prestige beauty brands whose sales benefits Cancer and Careers.
A dedicated supporter of charitable activities, Ms. Jacobson is also president of the CEW Foundation, founded in 1993. She launched the foundation's first independent initiative, Cancer and Careers, which is now 15 years strong and the recognized authority on work-related support for cancer patients and survivors.
Ms. Jacobson was honored by the American Cancer Society for her commitment to supporting working women with cancer.
In 2012, she received two awards: the CEW UK Achiever Awards 2012 Special Industry Award and Traditional Home Classic Woman Awards 2012 Editor & Publisher Award.
In February 2014, she was named in WWD Beauty Inc.'s first-ever list of the 50 most influential people in beauty industry.
She has served as chairwoman of Women In Need (WIN) where she currently serves as Chair Emeritus. WIN is a nonprofit charitable organization that provides housing and other vital services to homeless women and their children in NYC.
---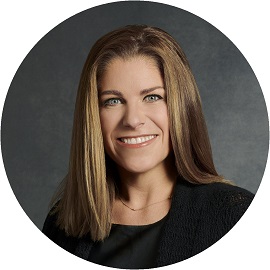 Kim kelleher
Treasurer, Cosmetic Executive Women Foundation
Chief Commercial Officer, AMC Networks
Kim Kelleher is Chief Commercial Officer for AMC Networks, responsible for all commercial revenue across the company's advertising sales and distribution organizations.
Kelleher's career in media, marketing and advertising spans two decades. Prior to joining AMC Networks she was the chief business officer of GQ, GQ Style, Golf Digest, Golf World, Pitchfork, and wired Media Group, which includes Wired and Ars Technica.
Prior to that, she was chief business officer of Allure, Brides, Glamor, Self, and Teen Vogue and the chief revenue officer of Wired Media Group.
Before joining Wired Media Group, she was president of Say Media, where she oversaw the company's business strategy including global sales, marketing, production, communications, media solutions, and content operations. 
Prior to Say Media, Kelleher served as worldwide publisher of Time. During her tenure she was named Advertising Age's Publisher of the Year in 2011. Before that, she was vice president, publisher of Sports Illustrated, where she was the first female executive to lead Sports Illustrated advertising sales in the history of the brand. 
Previously, Kelleher spent six years at Self where she was named Condé Nast's Publisher of the Year in 2008. She also served as vice president and publisher of Condé Nast's Golf for Women, which was named to AdWeek's Hot List in 2005. Additionally, she has represented Mademoiselle, Elle, Elle Décor, Mirabella, Teen, and others.
Kelleher is a 2007 inductee into the American Advertising Federation's Advertising Hall of Achievement, the industry's premier award for outstanding advertising professionals. She has been featured in Advertising Age's "40 Under Forty" and "Media Mavens," as well as Folio's "Industry Influencers." In 2018 Kelleher received the prestigious Matrix Awards from New York Women in Communications and was inducted into the Hall of Mentorship for the IRTS Foundation. 
In addition to her professional success, Kelleher has been involved with numerous philanthropic initiatives. Currently, she is immediate past-chair of the American Advertising Federation and serves on several boards including: the Board of Governors of Cancer and Careers, the charitable arm of Cosmetic Executive Women (CEW); Past-President of New York Women in Communications, and is an active member of the Board of the University of Wisconsin-Madison School of Journalism and Mass Communications.
Kelleher is a graduate of the University of Wisconsin – Madison and resides in New York with her husband and two sons.
---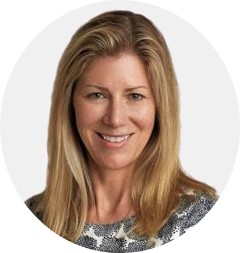 Agnes B. Chapski
Agnes Chapski is the Founder of Agnes Chapski Consulting serving clients in media, beauty, fashion, and the wellness industries. She is also the Founder/COO of Eat It Productions which recently launched the WTFork.com platform based on the best-selling book by Stefanie Sacks, MS, CNS, CND called "What the Fork are You Eating". 
Prior to that, she served as the SVP, Group Publisher at Meredith overseeing InStyle, Shape and Health from 2019-2022. 
Before joining Meredith, she was President of NewBeauty, overseeing the development of the brand and creating a new company called Beauty Engine. 
Prior to that, Agnes spent 18 years at Condé Nast in roles such as Publisher, Chief Revenue Officer of Allure, Associate Publisher at Vanity Fair and Lucky.
Before her distinguished career at Condé Nast, Ms. Chapski worked at Weider Publications, overseeing, and launching all their women's titles (Shape, Shape Cooks, Living Fit and Jump) serving as their Vice President and Publisher. 
In addition to her professional success, Agnes has been involved in numerous philanthropic initiatives. In addition to serving on the CEW Foundation board, she served as a Board of Trustee to the Emma Willard School a nationally recognized boarding and day school for girls. 
Ms. Chapski is a graduate of Smith College and resides in New York City with her husband and two children.
---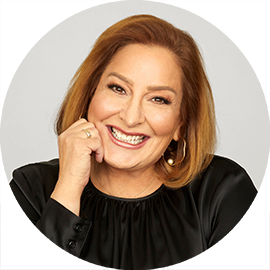 Laura Geller
Founder, Laura Geller New York
Laura Geller's love affair with beauty began at an early age, a passion that led her to become a successful make-up artist, working under the bright lights of Broadway and behind-the-scenes with celebrities and socialites. It was Laura's devotion to making make-up work for real women that led her to create her own beauty brand, believing that beauty is for everyone and should be uncomplicated, inclusive, and fun.
Since her very first appearance on QVC in 1997 and throughout the 20 successful years her Upper East Side make-up studio was open, Laura has used tips & tricks to translate professional application into techniques that work for all women, every day. She was a pioneer in bringing primer into every woman's makeup routine and the Spackle® collection of primers has become iconic. She is also known for her collection of Baked cosmetics handmade in Italy - cult favorites of women for over two decades.
In 2011, Laura was honored by the City of Hope, a leading research and treatment center for cancer and other life-threatening diseases, in recognition of her generous support of multiple cancer-focused charities. In 2012, Crain's New York Business recognized Laura as one of the Top Entrepreneurs of the Year. Laura is also a recipient of the 2014 CEW Achiever Award. Born and raised in New York, Laura is a single mother to her son Daniel.
---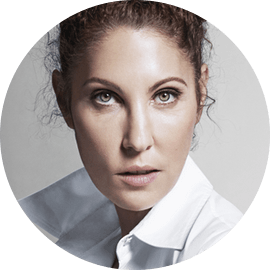 Sonia Kashuk
Founder, Sonia Kashuk Beauty
Sonia arrived in New York as a wide-eyed kid from the Midwest, in search of her version of the American dream. She soon discovered the buzzing and unforgiving world of fashion, where her creative flair as a makeup artist, capable of transforming any face into a richly photogenic canvas, quickly established her reputation. But it wasn't long before her brilliant eye for shape and color took her beyond being a top award winning makeup artist, to a respected beauty entrepreneur. Not only did she create her own performance-based formulas, she also designed packaging to showcase her luxurious, yet affordable beauty brand. Every season Sonia reinterprets the trends creating new colors, new shapes and patterns for brushes, bags and more. She transforms the everyday, making luxury fun, glamor accessible and beauty a reality.
---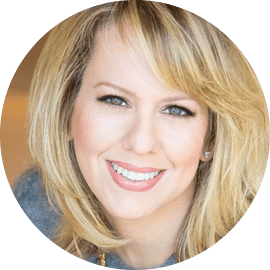 Lucy Kriz
VP Global Strategy, Criteo
As a senior executive with 20+ years of experience launching and growing profitable and culturally-relevant media brands, Lucy Kriz is known as a trailblazer in the advertising industry. Lucy joined Criteo in October 2022 to lead global consumer goods strategy as the company drives toward becoming the world's leading Commerce Media Platform.
Most recently, Lucy served as Chief Industry Officer of Beauty for Condé Nast beginning in 2017. In this role, Kriz oversaw strategic category initiatives and advertising solutions, within the beauty category, across the Condé Nast portfolio. Lucy was successful in re-engineering the business from 75% print to 75% digital and video over the course of her tenure and was recognized as a CN Top Performer in 2019 and 2020 for business and organizational transformation.
Prior to leading the Beauty vertical at Conde Nast, Lucy Kriz was publisher and chief revenue officer of W Magazine. In addition to posting W's third consecutive year of revenue growth in 2015 and winning the Condé Nast Bronze Award for Business Performance in 2014, Ms. Kriz was also the recipient of the company's coveted Collaborative Leadership Award for her partnership with editor-in-chief Stefano Tonchi. Under her leadership, W was named to Advertising Age's A-List in 2016 and 2013, and the magazine was honored with a spot on Adweek's Hot List in 2015.
Kriz came to W from the Condé Nast Media Group, where as senior executive director she oversaw omnichannel sales across fashion, beauty, accessories, and other key categories. Previously, she was associate publisher at Details from 2009 to 2010 and, prior to that, corporate fashion director at Condé Nast Media Group, where she was named Corporate Salesperson of the Year in 2008.
In 2002, Kriz joined the launch team for Teen Vogue as fashion and retail director. The brand received numerous awards during this time, including Adweek's Startup of the Year. She was named Teen Vogue Salesperson of the Year in 2003 and 2004, and was honored with Condé Nast's overall Salesperson of the Year Award in 2004.
Kriz began her career in publishing in New York at Hearst with posts at both Harper's Bazaar and Marie Claire. She earned a BA from Eckerd College.
---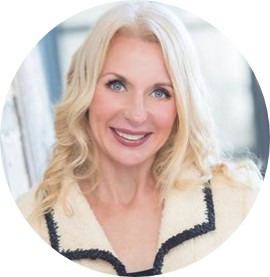 Melissa Mahler
Counselor and CEO
Melissa Mahler is a highly sought-after strategist, lawyer and social impact entrepreneur. She is the managing partner of Mahler Law Group PLLC and founder of Pro Player Insiders. For over 15 years Melissa has advised C-Suite executives, boards of directors and NGO's in negotiating complex transactions, advancing policy objectives and managing strategic and diverse relationships. She has collaborated with management teams on social impact initiatives, emerging technologies, closed financing and commercialized technology with universities, governments and Fortune 100 companies.
Prior to graduating from law school, she was a news anchor and communications executive. She was awarded an associated press award for spot news coverage and developed and coordinated several campaigns in the healthcare arena.
Melissa is the founder of Pro Player Insiders, a pioneer in athlete lifestyle media, partner of the NFL Players Association and credentialed by the NFL. She has worked with United Nations Office on Sports for Development and Peace International Power of Sport Summit, developed and hosted a panel series with athletes and experts on domestic violence, created a leadership program for youth using athletes for inspiration, and regularly works with athletes, their families and NGOs that use sports as a vehicle for inspiration and change.
As a cancer survivor, Melissa is honored to join the Board of Governors of the CEW Foundation / Cancer and Careers and support the organization's mission of helping people Be the Boss Over Cancer.
In addition to her other activities, Melissa frequently writes and speaks on the intersection of law, technology and social impact. She is on the advisory board of the Children's Health Fund and is the Senior Legal Advisor to the World Education Foundation.
Melissa has a BS in Broadcast Journalism from Syracuse University's SI Newhouse School of Public Communications with a minor in Political Science from Maxwell School of Citizenship. She has Juris Doctor from Syracuse University College of Law.
---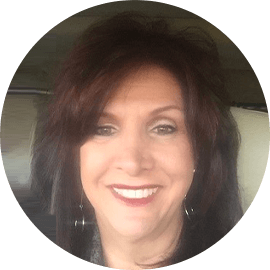 Diane Paccione Rizzo
Vice President, bareMinerals
Diane Paccione has more than 30 years of retail apparel experience with a strong background in merchandising, marketing and product development.
In January 2019, Diane joined bareMinerals as Vice President of Spa / Independent accounts. Prior to this, Diane was Founder and President of DPR Consulting, and was an in-house consultant for Shiseido Americas Corporation since February 2016.
From July 2010 through March of 2015, Diane Paccione was vice president of jewelry and beauty merchandising at QVC. In this role, Paccione managed the company's jewelry and beauty merchandising categories, responsible for developing strategic long-term plans and maximizing sales.
Prior to QVC, Diane Paccione was president and chief excutive officer at Deb Shops, Inc. where she was responsible for executing the company's strategy, leading the management team and running the business. Paccione has also held executive management positions at Charming Shoppes, the May Company and Sears.
Paccione earned a bachelor's degree in Spanish from Queens College, Queens, NY.
---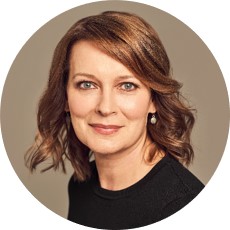 Jadzia Zielinski Tirsch
Senior Vice President, Corporate Communications, Shiseido Americas
Jadzia Zielinski Tirsch is the Senior Vice President of Corporate Communications at Shiseido Americas, a regional division of Shiseido Company, Limited. Since 2016, Jadzia has led the company's corporate external communications, internal employee communications, and its many philanthropic and charitable initiatives across the regions. 
A passionate communications expert, Jadzia joined Shiseido in 2002 as Vice President of Public Relations for the Shiseido and clè de peau Beautè brands. During her tenure, she helped to establish the public relations department as a key stakeholder within the brands, partnering closely with marketing and sales to integrate communications into a holistic brand-building business model which succeeded in driving awareness and sales of both brands in the US market. Eventually Jadzia also assumed responsibility for media buying and creative services for both brands.
From 2000 to 2002, Jadzia worked as an independent consultant for a variety of beauty brands including Ralph Lauren Fragrances, Dr. Eris Skincare and Beauty.com.
From 1989 to 2000, Jadzia held various roles of increasing responsibility at Revlon, Inc. including Vice President, Corporate Initiatives where she ran the company's corporate sponsorships and philanthropic endeavors including the Revlon Run / Walk for Women. She also served as Vice President, Public Relations for the Revlon brand where she oversaw strategic communications campaigns for key franchises such as ColorStay and Age Defying with the company's iconic spokeswomen, including Cindy Crawford, Halle Berry, and Claudia Schiffer.
Jadzia began her career at L'Oréal where she held various roles within the Public Relations function for both L'Oréal Makeup and Haircare.
As an enthusiastic supporter of the Foundation's Cancer and Careers Program, Jadzia has led Shiseido's sponsorship efforts for this initiative for more than a decade.
Born in Poland, Jadzia is a (nearly) native New Yorker, who resides in Westchester County with her husband and two children. 
---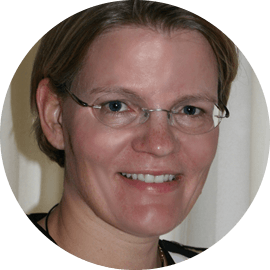 Dr. Conny Wittke
Co-Founder & Co-CEO, superzero International, Inc.
Conny is the co-founder and co-CEO of superzero International, Inc. superzero bio-designs plastic-free beauty to perfection and offers the world's best high-performance beauty products that do no harm. Conny is also Member of the Board of Tweezerman, where she was CEO and President from 2006 to 2014, and the ZWILLING Beauty Group, where she was Member of the Board of Management overseeing the group's portfolio of beauty tool companies from 2012 to 2014. Prior to joining Tweezerman International and ZWILLING, Conny was a management consultant at McKinsey & Company. She earned a doctorate in marketing from University of Mains and an MBA from the University of Cologne.
Conny is passionate about the outdoors and climate change and working tirelessly to reduce the amount of plastic and micro plastics in the industry.
---