Kate Sweeney, Executive Director
Email: ksweeney@cew.org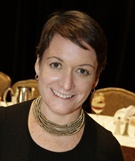 Kate Sweeney is the Executive Director of the Cosmetic Executive Women Foundation. She co-founded Cancer and Careers, playing a vital role in launching, developing and overseeing the program, now a multimedia, multilingual information clearinghouse on cancer and the world of work.
Kate speaks at cancer conferences, health events, and community seminars around the country. She has served as an expert on cancer in the workplace for National Public Radio, The New York Times, as well as numerous women's publications. She is also a sought-after guest panelist for national teleconferences, including sessions hosted by CancerCare and the Colon Cancer Alliance.
Rebecca V. Nellis, Vice President, Programs and Strategy
Email: rnellis@cew.org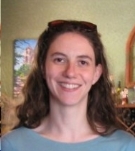 Since 2004, Rebecca has been developing initiatives to meet the needs of people who are working through cancer treatment and those who support them. Rebecca oversees the organization's program portfolio and long-term strategy for growth in its services. She speaks regularly at national cancer conferences, community events and to press as an expert on the issues of balancing a diagnosis and employment. Among the initiatives that Rebecca has launched are the National Conference on Work & Cancer, the Cancer and Careers Online Coaching Center, the accredited Educational Series for Healthcare Professionals and Cancer and Careers' Spanish language resources. In addition, Rebecca is currently serving on the grant advisory committee for "Work Ability in Young Adult Cancer Survivors (WAYS): A Mixed-Methods Study" at Wake Forest University. Rebecca has also served on committees for the Livestrong Young Adult Alliance and I'm Too Young For This! Cancer Foundation (aka Stupid Cancer).
Rebecca's nonprofit experience spans 15 years and includes working with organizations such as the Alvin Ailey Dance Foundation, The Jewish Museum, the Brooklyn Academy of Music, Collective Hole Productions and the International Center of New York. Rebecca holds a Bachelor of Fine Arts from New York University and a Master of Public Policy from Georgetown University. To complete her graduate degree Rebecca wrote a thesis entitled "Implications of Cancer Survivorship on Financial Assets, Work Productivity and Employment Circumstances."
Becky Nelson, Director of Development
Email: bnelson@cew.org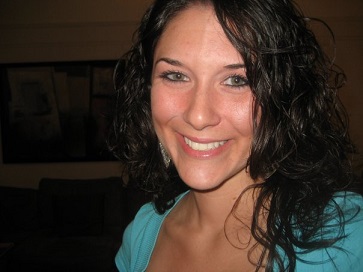 Becky Nelson is the Director of Development at Cancer and Careers. A seasoned and passionate fundraiser with a decade of experience in the nonprofit sector, she began her career in development and relationship-building as Director of Development for the City Bar Justice Center, the non-profit affiliate of the New York City Bar Association. As a Senior Account Executive at Susan Ulin Associates, Becky continued to hone her expertise by providing innovative leadership and fundraising strategy for a broad range of international, national and local non-profits.
Most recently, Becky was a Senior Development Officer at the American Red Cross. Directing all fundraising efforts for the Long Island chapter during Superstorm Sandy, she was strategic part of the largest disaster response and fundraising effort ever to impact the Greater New York region.
Becky holds a Bachelor of Arts in Psychology with a minor in Law and Society from New York University, where she graduated Magna Cum Laude. Her passion for serving those in need extends beyond her professional endeavors, as she participates in many volunteer activities with children and other organizations serving the cancer community.
Lindsay Mitcher, Development Manager
Email: lmitcher@cew.org
Phone: 646-929-8021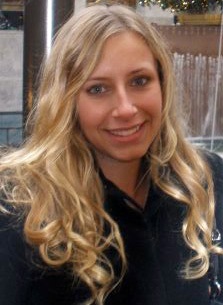 Lindsay joined Cancer and Careers in July of 2013 as the Development Manager. She focuses on donor relations in order to advance fundraising events and activities, including the annual Beauty of Giving Luncheon, Beauty Editor's Closet Sales and cause marketing partnerships. She is responsible for conducting prospect research, database management and reporting. Lindsay works collaboratively with and supports the Director of Development and the Executive Director in all areas of fundraising, special events and board relations.
Lindsay holds a Bachelor of Science in Business Administration with a concentration in Marketing from the University at Buffalo and a Professional Certificate in Fundraising from New York University. Prior to her role at Cancer and Careers, Lindsay worked as the Marketing and Development Specialist for Richmond Community Services, a non-profit organization within the health and human services industry.
Sarah Goodell, Associate Manager of Programs
Email: sgoodell@cew.org
Phone: 646-929-8023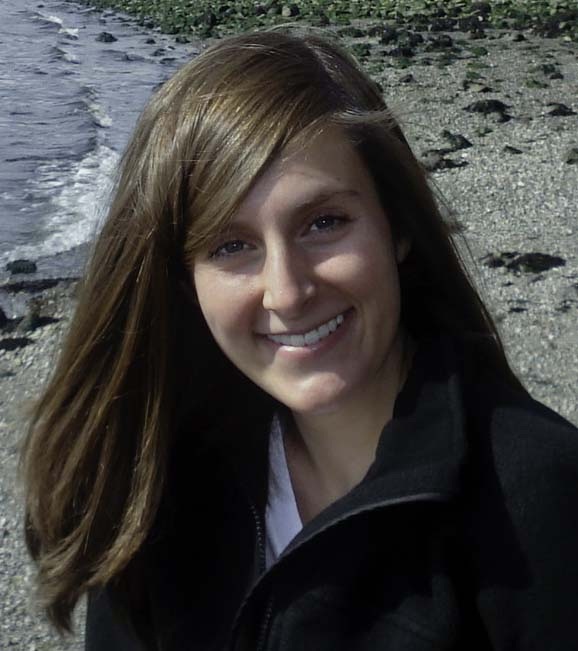 Sarah Goodell is the Associate Manager of Programs at Cancer and Careers. In her role she coordinates logistics for events, including Beauty of Caring, Ask the Experts teleconferences and support groups. She also manages online services and the publications library, and assists with the coordination of the National Conference. Before joining the Cancer and Careers staff, Sarah worked in corporate social responsibility at the public relations firm Edelman. At Edelman she worked on communications strategies for a variety of organizations across a range of issue areas, from sustainable energy to oral health. Prior to Edelman, Sarah interned at SAP in their Corporate Social Responsibility division where she created a social media strategy for the group and assisted in the development of their global school partnerships program.
Sarah was also a fellow with the Hamilton College Alliance for Nonprofit Strategic Advancement and an intern at the Advocates for Human Rights, a non-profit organization in Minneapolis where she maintained their Stop Violence Against Women website and conducted research on a range of human rights related issues. She graduated cum laude from Hamilton College with a B.A. in Communications and World Politics.
Kelsey Fenton, Program Coordinator
Email: kfenton@cew.org
Phone: 646-929-8040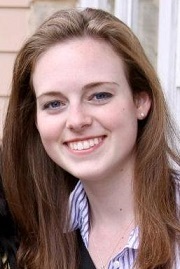 Kelsey joined Cancer and Careers in December of 2013 as the Program Coordinator. She manages many of our support and information services, including Job Search Calls, support groups, resume review, Ask a Career Coach, and the publications library. 
Kelsey is a recent graduate of the University of Wisconsin-Madison with a Bachelor of Arts in Economics, focusing her studies on health care and insurance markets. During her undergraduate career, she worked with second graders through Junior Achievement, fundraised for the Juvenile Diabetes Research Foundation, and interned for The Leukemia & Lymphoma Society. Her passion and inspiration for empowering and educating others in the health field comes from three special women in her family, whom have all survived blood cancer!