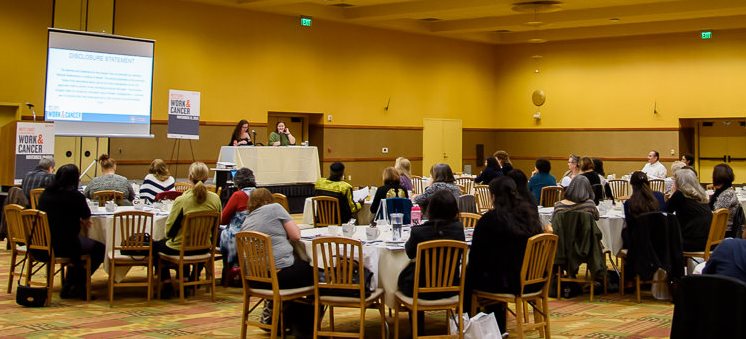 On Friday, November 13, Cancer and Careers' conference program officially became bi-coastal!
In addition to our annual conference in New York City, this year we hosted our first conference in Los Angeles — and according to the feedback we received from attendees, it was extremely successful. In fact, 100% of survey respondents said they would recommend the conference to others! And more than a few asked us to come back again, which is certainly our plan.
Like our National and Midwest Conferences, the West Coast event welcomed cancer patients, survivors, healthcare professionals, and caregivers and provided them with a wealth of information on balancing a diagnosis and a job.
Besides presentations on topics such as disclosure in the workplace, financial & legal issues, and managing treatment side effects, attendees had access to various resources and printed material from CAC and our Community Partners.
Of course this important event would not have been possible if it weren't for the generous support of our sponsors: Genentech, QVC and Novartis.
If you missed our first West Coast Conference, don't worry — we'll be back in 2016!
In the meantime, please join us online: Our final Balancing Work & Cancer webinar for 2015, on Job-Search, is coming up on December 9. And next year's webinars — including our Educational Series for Healthcare Professionals — will begin in January.
A reminder that our Resource Database and publications are available year round. And, as with everything we offer, they're free of charge.