Blog Posts Tagged "Networking"
We often hear that survivors are interested in a career change after they have gone through treatment. Quite a few of these career changers are interested in moving into non-profit work in support of cancer research, survivorship etc. Are you currently looking for work? Because Blue Avocado just recently rated nonprofit job sites!
Continue Reading »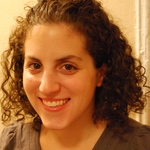 I am the first person to admit that the word networking makes me shudder with displeasure. I like things to be authentic and organic and there is something about "networking" that screams awkward and slightly fake.
Continue Reading »