Blog Posts Tagged "Online Reputation Management"
Part Two discusses a variety of strategies to lessen the impact of unwanted information about yourself in a Google search.
Continue Reading »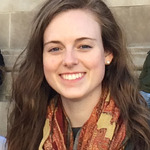 79% of employers Google job seeks before inviting them for an interview, so monitoring your online brand is crucial. This two-part blog will discuss the steps to take to improve your online brand if you do not currently have any profiles with your name in a Google search and how to lower the impact of unfavorable items about yourself online.
Continue Reading »