Blog Posts by Chrissy Brennan
Even more challenging than putting together an impressive resume can be the task of writing a great cover letter – one that is concise, creative and compelling.
Continue Reading »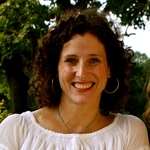 Hello! My name is Chrissy Brennan, and I'm thrilled to be joining Cancer and Careers as its new Associate Director of Programs. And what a time to start – just as the countdown begins to Cancer and Careers' 4th annual National Conference on Work & Cancer.
Continue Reading »