Kate Sweeney, Executive Director
Email: ksweeney@cew.org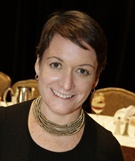 Kate Sweeney is the Executive Director of the CEW Foundation and the co-founder of the Cancer and Careers program. She began with a vision — to eliminate fear and uncertainty for working people with cancer. Now 13 years strong, Cancer and Careers is the recognized authority on work-related support for cancer patients and survivors. The pioneer program boldly leads the discussion on where life, cancer and work intersect.
Under Kate's leadership, Cancer and Careers serves more than 300,000 people online, in print and in person each year. Program highlights include launching a first-of-its-kind interactive career coaching center for survivors to get personalized advice from professional coaches; bringing direct services to remote and underserved communities in the U.S.; partnering with Employee Assistance Programs (EAPs) to offer company-wide support within the workplace; and collaborating with QVC to present "Beauty with Benefits," a two-hour beauty-product fundraising telecast that has raised over $2M to date in support of Cancer and Careers' free programs and services. In addition to running the $2.5M CEW Foundation, Kate continues to serve as an expert on the issues surrounding cancer in the workplace. Kate currently lives in Boulder, Colorado, with her husband and twin sons.
Rebecca V. Nellis, MPP, Chief Mission Officer
Email: rnellis@cew.org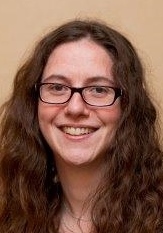 Rebecca V. Nellis is the Chief Mission Officer for Cancer and Careers. Since 2004 Rebecca has helped evolve the organization from early concept to national prominence. Rebecca now oversees all mission-driven initiatives, including the long-term strategy and growth of Cancer and Careers' many programs and services. As an expert on cancer workplace issues, she travels the country speaking at national cancer conferences and community events--nearly 100 presentations to-date about the intersection of life, work and cancer. Rebecca also serves as spokesperson to the press, with recent interviews published in The ASCO Post, Everyday Health, NY Daily News, AOL Finance, NPR, and on NBC New York.
Prior to this position, Rebecca served as Vice President of Programs and Strategy. Under her leadership, Cancer and Careers launched the National and Regional Conferences on Work & Cancer, the accredited Educational Series for Healthcare Professionals, and the program's library of Spanish language resources. As an active member of the cancer community, she is currently on the grant advisory committee for "Work Ability in Young Adult Cancer Survivors (WAYS): A Mixed-Methods Study," at Wake Forest University, and has served on committees for the Livestrong Young Adult Alliance (now Critical Mass) and Stupid Cancer.
Rebecca holds a Bachelor of Fine Arts from New York University and a Master of Public Policy from Georgetown University. Her graduate thesis was entitled, "Implications of Cancer Survivorship on Financial Assets, Work Productivity and Employment Circumstances." 
Becky Nelson, Director of Development
Email: bnelson@cew.org
Phone: 646-929-8019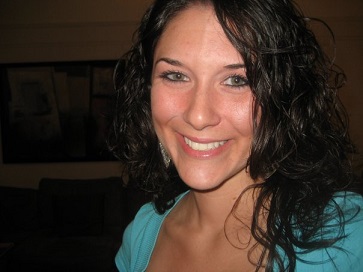 Becky Nelson is the Director of Development at Cancer and Careers. A seasoned and passionate fundraiser with a decade of experience in the nonprofit sector, she began her career in development and relationship-building as Director of Development for the City Bar Justice Center, the non-profit affiliate of the New York City Bar Association. As a Senior Account Executive at Susan Ulin Associates, Becky continued to hone her expertise by providing innovative leadership and fundraising strategy for a broad range of international, national and local non-profits.
Most recently, Becky was a Senior Development Officer at the American Red Cross. Directing all fundraising efforts for the Long Island chapter during Superstorm Sandy, she was a strategic part of the largest disaster response and fundraising effort ever to impact the Greater New York region.
Becky holds a Bachelor of Arts in Psychology with a minor in Law and Society from New York University, where she graduated Magna Cum Laude. Her passion for serving those in need extends beyond her professional endeavors, as she participates in many volunteer activities with children and other organizations serving the cancer community.
Christine Q. Brennan, Associate Director, Programs
Email: cbrennan@cew.org
Phone: 646-929-8030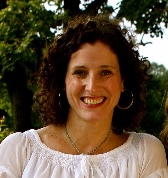 As Associate Director of Programs, Chrissy oversees Cancer and Careers' annual national conference, expanding regional conference program and website, bringing to the role two decades of experience in communications, public relations, marketing and event management.
After spending 14 years in digital and print media focusing on women's health and fitness, including staff roles at Health and Self magazines and at Lifetime Television's website, Chrissy joined the Peace Corps in 2003, serving as a Health Education Resource Volunteer in Kenya. Upon her return from Africa she consulted for the National Geographic Society and the Wildlife Conservation Society and in 2006 joined the staff of Selldorf Architects as Marketing Director. In 2010, Chrissy became Account Manager at the boutique PR/marketing firm Maloney & Fox, part of Waggener Edstrom Communications, where she worked on the corporate citizenship campaign for a global real estate client. Prior to arriving at Cancer and Careers, Chrissy managed the 25th anniversary awards competition and gala for the non-profit Greeting Card Association in 2013, including a corresponding exhibit at the Javits Center.
 A native of Westport, Connecticut, Chrissy holds a B.A. in English from the College of the Holy Cross.
Rachel Becker, LMSW, Senior Manager, Programs
Email: rbecker@cew.org
Phone: 646-929-8031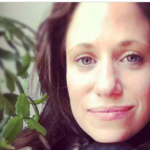 Rachel Becker is the Senior Manager of Programs for Cancer and Careers. Prior to joining Cancer and Careers, she was Head of Client Services at CarePlanners (cofounded by Nancy Snyderman) where she designed and implemented multi-faceted operational infrastructure for telephonic, online, and in-person service provision. Rachel has also worked at the Jewish Child Care Association and New York Methodist Hospital, and completed a fellowship in psycho oncology at Memorial Sloan Kettering Cancer Center. 
Rachel holds a Bachelor of Arts from Rutgers University, and graduated magna cum laude with a Master's in Social Work from the Silver School at New York University. She is a member of the Association of Oncology Social Workers, and a proud recipient of the Zelda Foster Fellowship in Palliative and End-of-Life Care.
Lindsay Mitcher, CFRE, Development Manager
Email: lmitcher@cew.org
Phone: 646-929-8021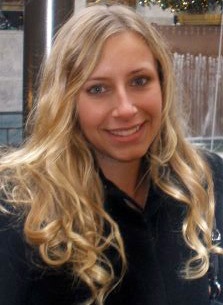 Lindsay joined Cancer and Careers in 2013 as the Development Manager. She focuses on donor relations in order to advance fundraising events and activities, including the annual Beauty of Giving Luncheon, Beauty Editor's Closet Sales and cause marketing partnerships. She is responsible for Development communications, database management, analysis and reporting. Lindsay works collaboratively with and supports the Director of Development and the Executive Director in all areas of fundraising, special events and board relations.
Lindsay holds a Bachelor of Science in Business Administration with a concentration in Marketing from the University at Buffalo and a Professional Certificate in Fundraising from New York University. Prior to her role at Cancer and Careers, Lindsay worked as the Marketing and Development Specialist for Richmond Community Services, a non-profit organization within the health and human services industry.
Sarah Goodell, Manager of Programs
Email: sgoodell@cew.org
Phone: 646-929-8023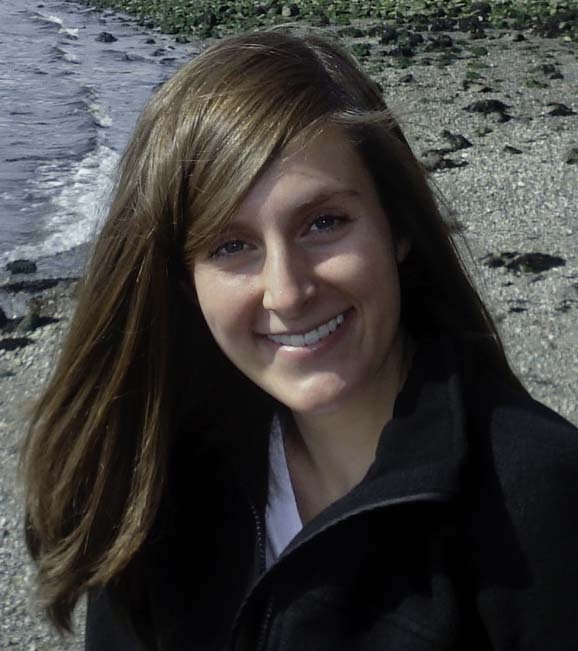 Sarah Goodell is the Manager of Programs at Cancer and Careers. In her role she manages a range of programs and events, including Beauty of Caring and Ask the Experts teleconferences, and coordinates PR efforts and social media. She also manages online services and the publications library, and assists with the coordination of the National Conference. Before joining the Cancer and Careers staff, Sarah worked in corporate social responsibility at the public relations firm Edelman. At Edelman she worked on communications strategies for a variety of organizations across a range of issue areas, from sustainable energy to oral health. Prior to Edelman, Sarah interned at SAP in their Corporate Social Responsibility division where she created a social media strategy for the group and assisted in the development of their global school partnerships program.
Sarah was also a fellow with the Hamilton College Alliance for Nonprofit Strategic Advancement and an intern at the Advocates for Human Rights, a non-profit organization in Minneapolis where she maintained their Stop Violence Against Women website and conducted research on a range of human rights related issues. She graduated cum laude from Hamilton College with a B.A. in Communications and World Politics.
Kelsey Fenton, Associate Manager of Programs
Email: kfenton@cew.org
Phone: 646-929-8040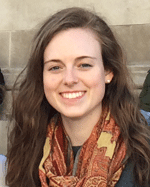 As Associate Manager of Programs, she manages the Newsfeed, micro-grants programs, the In-Service Training Program for Healthcare Professionals, co-manages the Balancing Work & Cancer Webinars and supports the execution of the National and Regional Conferences. 
Kelsey graduated of the University of Wisconsin-Madison with a Bachelor of Arts in Economics, focusing her studies on health care and insurance markets. During her undergraduate career, she worked with second graders through Junior Achievement, fundraised for the Juvenile Diabetes Research Foundation, and interned for The Leukemia & Lymphoma Society. 
Madeline Meislin, Program Coordinator
Email: mmeislin@cew.org
Phone: 646-929-8041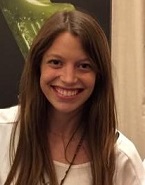 Maddy Meislin is the Program Coordinator at Cancer and Careers. In her role, she coordinates the Resume Review Service, Collective Diary and Resource Database, and provides support for scholarship and accreditation processes. Prior to Cancer and Careers, Maddy worked in community educational programming at Hospital for Special Surgery, in New York City, and has prior internship experience working with cancer survivors at nonprofit organizations such as the American Cancer Society, Memorial Sloan Kettering Cancer Center and Mount Sinai Kravis Children's Hospital.
Maddy graduated with a Bachelor of Science degree in Human Development and Family Studies from Pennsylvania State University and is in current pursuit of her Master's of Public Administration at Baruch College.