Kate Sweeney, Executive Director
Email: ksweeney@cew.org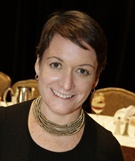 Kate Sweeney is the Executive Director of the Cosmetic Executive Women Foundation. She co-founded Cancer and Careers, playing a vital role in launching, developing and overseeing the program, now a multimedia, multilingual information clearinghouse on cancer and the world of work.
Kate speaks at cancer conferences, health events, and community seminars around the country. She has served as an expert on cancer in the workplace for National Public Radio, The New York Times, as well as numerous women's publications. She is also a sought-after guest panelist for national teleconferences, including sessions hosted by CancerCare and the Colon Cancer Alliance.
Rebecca V. Nellis, Vice President, Programs and Strategy
Email: rnellis@cew.org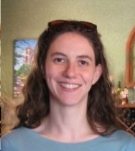 Since 2004, Rebecca has been developing initiatives to meet the needs of people who are working through cancer treatment and those who support them. Rebecca oversees the program's long-term strategy for growth and speaks regularly at national cancer conferences, community events and to press on the practical issues of balancing a diagnosis and employment. Among the initiatives that Rebecca has launched are the National Conference on Work & Cancer, the Cancer and Careers Online Coaching Center, the nationally-held Balancing Cancer and Careers Community Seminars, the accredited Educational Series for Healthcare Professionals and Cancer and Careers' Spanish language resources. In addition, Rebecca is currently serving on an advisory committee for "Work Ability in Young Adult Cancer Survivors (WAYS): A Mixed-Methods Study" being conducted at Wake Forest University. Rebecca has also served on committees for the Livestrong Young Adult Alliance and I'm Too Young For This! Cancer Foundation (aka Stupid Cancer).
Rebecca's nonprofit experience spans 12+ years and includes working with organizations such as the Alvin Ailey Dance Foundation, The Jewish Museum, the Brooklyn Academy of Music, Collective Hole Productions and the International Center of New York. Rebecca holds a Bachelor of Fine Arts from New York University and a Master of Public Policy from Georgetown University. To complete her graduate degree Rebecca wrote a thesis titled "Implications of Cancer Survivorship on Financial Assets, Work Productivity and Employment Circumstances."
Elissa Burnstein, Director of Development
Email: eburnstein@cew.org
Phone: 646-929-8019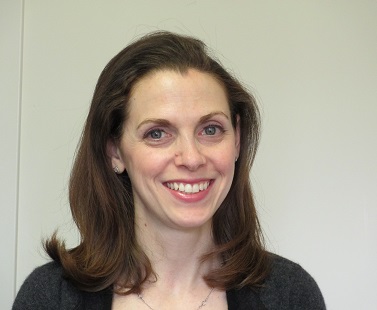 Elissa serves as Director of Development for Cancer and Careers. She oversees all areas of fundraising and strategic resource development for the organization, including sponsorships, Board and leadership giving, cause marketing, individual giving, foundation grants, and all events, including the annual Beauty of Giving luncheon.
Elissa has eight years of experience in the nonprofit sector, and has worked at organizations including Solving Kids' Cancer, Hearing Health Foundation and the New York Stem Cell Foundation. She holds a Bachelor of Arts in Communication from the University of Pennsylvania and a Master of Science in Fundraising from New York University.
Andrew Jacob, Development Manager
Email: ajacob@cew.org
Phone: 646-929-8021

Andy joined the Cancer and Careers team in November 2010. He manages the day-to-day development operations and several fundraising programs including the Beauty Editor's Closet Sales. Andy also coordinates and supports the Development Department's efforts including individual giving, corporate and event sponsorship, Board fundraising, third-party fundraising and foundational grants and assists some CAC events. Additionally, Andy contributes to written content and is in charge of communications with the Foundation Board of Governors.
Prior to joining Cancer and Careers, Andy worked with several nonprofits including the Association for Conflict Resolution, the Institute for Policy Studies, and the UK Labour party. Andy received a Bachelor's in Political Science and English from Ithaca College.
Eva LaManna, Esq., Manager of Programs
Email: elamanna@cew.org
Phone: 646-929-8030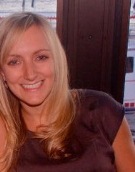 Eva is a Manager of Programs at Cancer and Careers. In this role she coordinates event logistics, planning, and outreach, and implements new programs as they arise.  This includes the management of the National Conference on Work and Cancer, representing Cancer and Careers at national conferences and seminars, and delivering trainings and presentations on Cancer and Careers content.  Eva is also responsible for overseeing the day-day functioning of the website and generating the Cancer and Careers bi-monthly newsletter.
A graduate of the University of Georgia School of Law, Eva served as Notes Editor for the Georgia Journal of International and Comparative Law, co-chair of the 22nd annual Red Clay Conference, and member of the Public Interest Practicum, where she provided free legal assistance to low-income communities. Outside of Cancer and Careers, she has worked with nonprofits including AIDS Athens, Animal Legal Defense Fund, and as a UGA Law Public Service Fellow with the Center for HIV Law and Policy.
Amy Coleman, LMSW, Manager of Programs
Email: acoleman@cew.org
Phone: 646-929-8031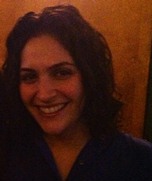 Amy joined the Cancer and Careers staff in May 2012.  She oversees the outreach of program offerings to cancer patients, survivors and oncology professionals. She also represents Cancer and Careers at national conferences and seminars. Additionally, Amy is responsible for managing community relationships, organizing all aspects of the Educational Series for Healthcare Professionals, social media and providing guidance and referrals to a rapidly growing constituent base.  She works with the Vice President of Programs and Strategy to develop new programming and coordinate a national research project on work and cancer.
Amy holds a Bachelor of Arts in Philosophy from the University of Vermont and a Master of Social Work from Simmons College. Prior to this role, Amy worked as the Outreach Coordinator for Gilda's Club Chicago, an affiliate of the Cancer Support Community.
Sarah Goodell, Program Coordinator
Email: sgoodell@cew.org
Phone: 646-929-8023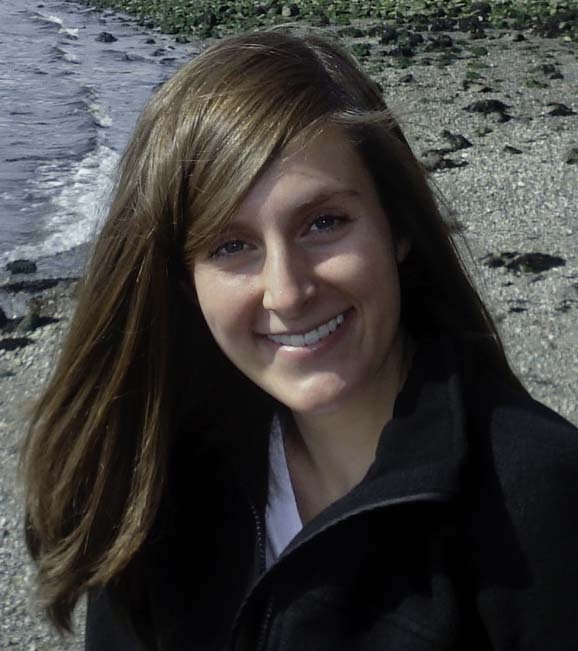 Sarah Goodell joined Cancer and Careers in July 2012 as the Program Coordinator. In her role she coordinates logistics for events, including Beauty of Caring, Ask the Experts teleconferences and support groups. She also manages online services and the publications library, and assists with the coordination of the National Conference. Before joining the Cancer and Careers staff, Sarah worked in corporate social responsibility at the public relations firm Edelman. At Edelman she worked on communications strategies for a variety of organizations across a range of issue areas, from sustainable energy to oral health. Prior to Edelman, Sarah interned at SAP in their Corporate Social Responsibility division where she created a social media strategy for the group and assisted in the development of their global school partnerships program.
Sarah was also a fellow with the Hamilton College Alliance for Nonprofit Strategic Advancement and an intern at the Advocates for Human Rights, a non-profit organization in Minneapolis where she maintained their Stop Violence Against Women website and conducted research on a range of human rights related issues. She graduated cum laude from Hamilton College with a B.A. in Communications and World Politics.