Cancer and Careers has tremendous donors.  Throughout the year, we like to call attention to them so that our community can see who helps to fund our programs.  These are the companies making it possible for us to serve countless patients, survivors, healthcare professionals, coworkers, caregivers and employers every day!  We proudly recognize them on our supporters page.  Today, I want to thank specifically:
2013 National Conference on Work & Cancer Sponsors
The Third National Conference on Work & Cancer is on Friday, June 14.  Click here for more information.
Platinum Sponsor:                

Gold Sponsor:  

Silver Sponsors:  
Bronze Sponsor: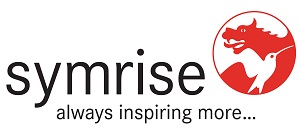 This free conference explores the challenges working people face as they try to balance their cancer treatment and recovery with employment.
Interested in becoming a Sponsor?  Contact Elissa Burnstein at eburnstein@cew.org 
SELF Workout in the Park
The SELF Workouts in the Park are transformative total-body experiences that bring SELF Magazine to life by offering exciting workouts, beauty consultations, fashion tips, nutritional advice, and tons of freebies. Cancer and Careers is one of their two featured charity partners. If you are in New York or Chicago, check them out!
2013 Cause Marketing Partners
Every year, the best in beauty step forward to help raise awareness about the challenges people balancing work and cancer treatment face.  This Spring, Cancer and Careers is supported by the following: