Another successful National Conference on Work & Cancer is now officially in the books, and this year's event (like those before it) did not disappoint...if we do say so ourselves.
The record number of people who signed up for the Conference necessitated our closing registration nearly two weeks in advance of the event — earlier than in any other year. In the end, attendance was close to maximum capacity — a total of 370 people were there to listen, learn, interact, and engage with speakers and fellow attendees. And the diversity in home states of this year's audience helped CAC reach a key milestone: To date, people from all 50 United States have attended our signature event, including patients, survivors, healthcare professionals, caregivers, employers and others affected by cancer.
Other news from our 2018 Conference includes having two new panelists for our always-popular "Doctor's Perspective" session — oncologist Victoria Blinder, MD, from Memorial Sloan Kettering Cancer Center, and cancer survivor Jenny B. Fine, Executive Editor, Beauty, at WWD — as well as a brand-new session titled "Enhancing Your Skills: Prepping for Success," presented by certified career coach Kathy Flora. 
Also, this year — for the very first time — our event was accredited by the Society for Human Resource Management, enabling us to offer free professional development credits to qualified human resource professionals, in addition to healthcare professionals, as we always do.
All in, it was an exciting day filled with expert speakers delivering vital information for anyone facing the challenges of having to balance a diagnosis and employment, as well as for those who care for them. Sessions included everything from disclosure & privacy, networking and job-hunting, to health insurance options and managing long-term stress.
If you have questions about this year's event or would like to learn more about the topics presented, please email us at cancerandcareers@cew.org.
As always, we're incredibly grateful to our National Conference Sponsors for making this day possible:
Gold

Silver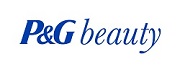 Bronze


Patron

For additional information on this year's Sponsors, click here.
---
And a big thank-you as well to our Community Partners, who helped us spread the word.
2018 Community Partners
Adelphi NY Statewide Breast Cancer Hotline & Support Program, American Cancer Society, Be The Match, CancerCare, Cancer Support Community, Cervivor, Colorectal Cancer Alliance, Family Reach, Gilda's Club New York City, Hope for Young Adults With Cancer, IHadCancer.com, Imerman Angels, Lacuna Loft, Leukemia & Lymphoma Society, Life with Cancer, LUNGevity, Lymphoma Research Foundation, Memorial Sloan Kettering Cancer Center, Mommy & Me Cancer Foundation, National Ovarian Cancer Coalition,  New York Legal Assistance Group, The Oncofertility Consortium, OncoLink, Ralph Lauren Center for Cancer Care, Ronald McDonald House New York, The Samfund, SHARE, Sharsheret, Stupid Cancer, Tell Every Amazing Lady® About Ovarian Cancer, Testicular Cancer Foundation, Triage Cancer, True North Treks, The Ulman Cancer Fund for Young Adults, Weill Cornell Medicine, Young Survival Coalition