Blog Posts Tagged "Research"
Pfizer recently released the findings of a study conducted in collaboration with Cancer and Careers, Supporting Workplace Conversations. The findings shed light on breast cancer in the workplace from the perspective of working women with the disease, employers and healthcare professionals.
Continue Reading »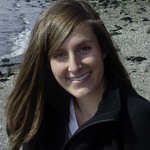 With rising health care costs in the United States, anxiety caused by financial worry is becoming an increasingly significant side effect of cancer. The University of Chicago just announced their new tool to measure a patient's risk for, and ability to tolerate, financial stress and open the lines of communication between patients and physicians.
Continue Reading »