Blog Posts Tagged "Getting Organized"
When managing work and cancer, there's a lot of information and thoughts you need to keep track of — a task that can be especially difficult when dealing with treatment side effects such as chemo brain.
Continue Reading »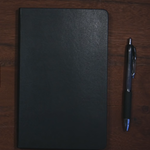 Fatigue is a common side effect both during and after treatment, and coping with symptoms during working hours can often feel like an uphill battle. However, a little knowledge can go a long way in helping you to manage low-energy and maintain productivity on the job.
Continue Reading »