1) Make a donation. Your donation funds the unique and invaluable resources we provide to working cancer patients, from the website to online career coaching to support groups moderated by an oncology social worker – and much, much more! Cancer and Careers is a program of CEW Foundation, a 501(c)3 nonprofit organization. All donations are tax-deductible to the amount allowed by law. 
2) What do you get for the person who has everything? Donate to Cancer and Careers in lieu of a holiday gift! For a minimum donation of $25, we would be happy to send you the following 2.75 x 3.75 in. holiday card inserts (5 cards per $25 donation; envelopes not provided).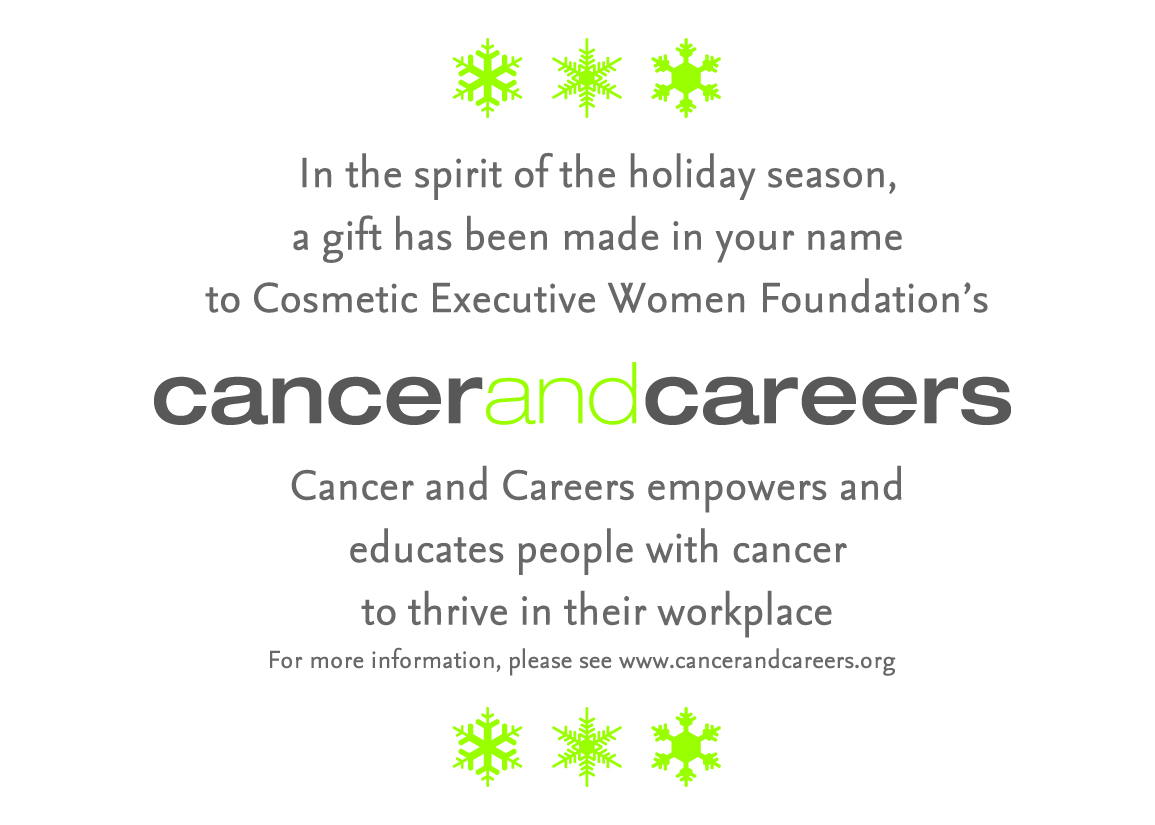 3) Shop for the Cause:
Thank you for your support and best wishes for a warm and joyful holiday season!