A study recently published in the Journal of Cancer Survivorship sheds light on cancer survivors' ability to return to work following treatment. While we learned from our own survey that most survivors are eager to continue working, its findings state what many of us know - returning to work after surviving cancer can be a difficult process, one that may not be made easier with the passage of time.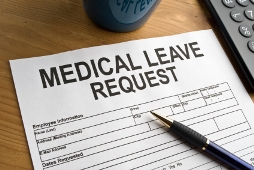 The study tracked the sick leave patterns of invasive cancer survivors for the five years following diagnosis.  Compared to a control group of "healthy" individuals, the authors found that a significantly higher percentage of survivors took sick leave in the five years after treatment. For example, 23 percent of men and 31 percent of women recovering from cancer took sick leave after the first year, compared to approximately 18 percent of men and 27 percent of women from the control group.
Additionally, the authors looked at socioeconomic factors involved in taking sick leave, including family size, employment type, and education. Based on their findings, the authors suggest a "socioeconomic and work environmental perspective ... for the health and safety of cancer survivors, in order to reduce the rate of sick leave in this group."
More details about this in depth study can be found here, and for more information on taking time off, please check out our resources and articles. 
Image courtesy of here.