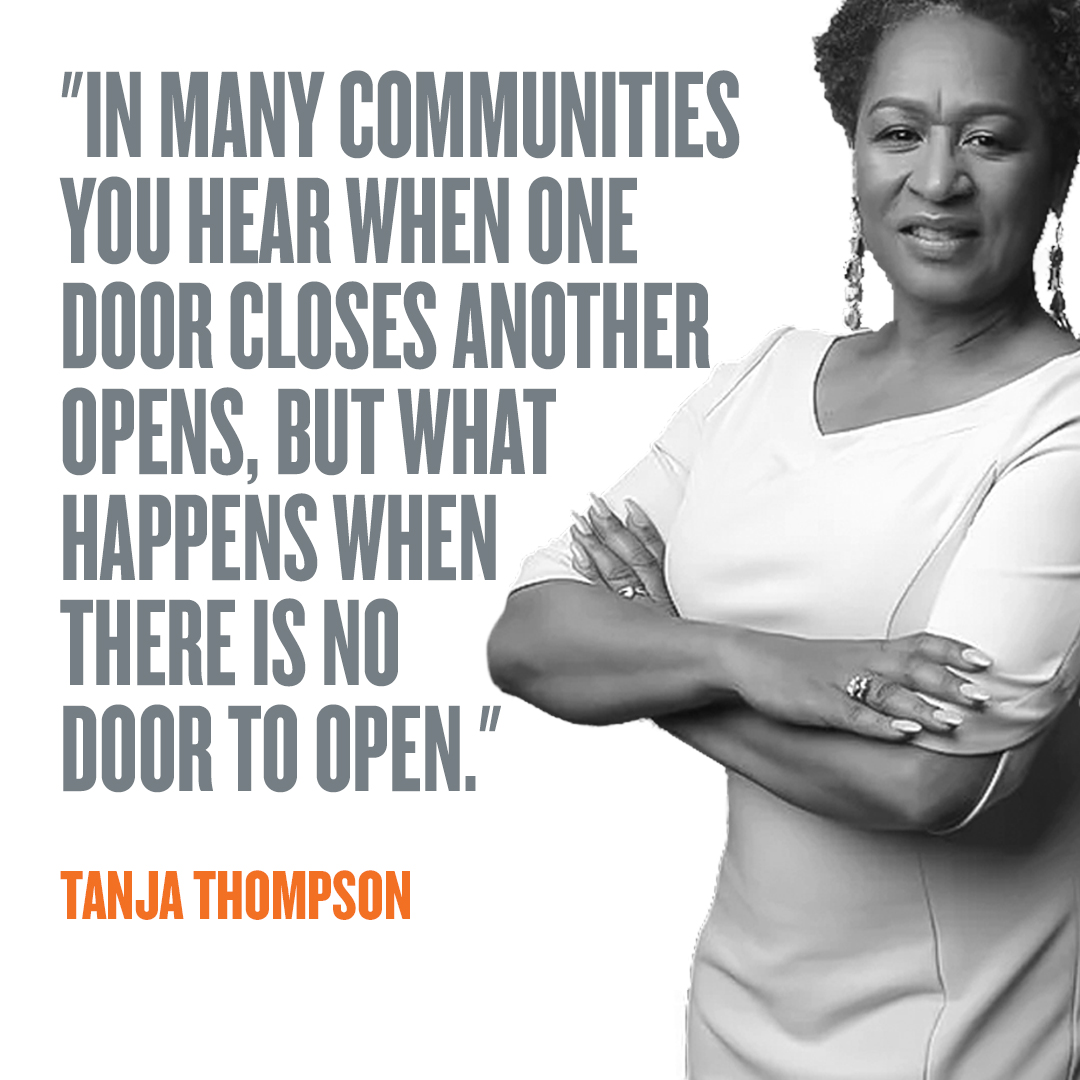 Speaking to doctors, getting clear answers, knowing the right questions to ask and workplace issues are all really important challenges that our community faces. When someone steps up, with their lived experience, to offer potential ways to overcome these kinds of stressors and thrive we want to introduce you to them.
Tanja Thompson is well-versed in not only addressing challenges in a medical environment but in a work environment as well. As a two-time Breast Cancer Survivor herself, she knows firsthand how cancer can turn your world upside down. Tanja holds a MS in Human Resource Management, PHD in Psychology and is currently working on her second graduate degree in Conflict, Analysis and Resolution. She is the Founder of The Breast Cancer Move Foundation, the CEO of Transformation Resolution Group, a TEDx speaker and organizer, and author of What to Expect When You Weren't Expecting Breast Cancer.
When Tanja was diagnosed with cancer the first time, it was during her military service and she decided not to disclose—a common choice that people make for a variety of personal reasons (for more to help you think through disclosure in the workplace visit our webpage on Sharing the News). The Breast Cancer Move Foundation (BCMF) helps provide health self-advocacy, preventive screening, access to optimal care and patient-family support for those military active duty, veterans, and underserved communities. BCMF provides access to care for all, regardless of socioeconomic status, race, sex, and color.
The seed for Transformation Resolution Group was planted when Tanja had to learn how to speak to medical professionals in a way she would be heard. From her own cancer experience coupled with her knowledge surrounding the importance of empowerment, self-advocacy, and self-care, Tanja created TRG to help teach others how to reduce stress, conflict, and fear by using language to enhance communication, trust and respect which could be beneficial in both a medical and work environment.
From military service to two cancer diagnoses, Tanja is an expert in creating opportunities for people to succeed in any stressful environment.
To learn more about the ways Tanja turned her challenges into a life of triumph and healing, check out: