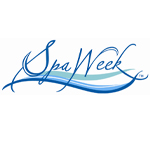 Everyone deserves a little pampering — and we've got just the ticket: Spa Week Fall 2015, October 12–18.
Top spas and fitness centers will offer exclusive packages discounted from their regular prices of $100 to $500. Facials, massages, manicures, pedicures and much more…all for the bargain price of $50 a treatment!
The best part is that Spa Week donates a portion of the proceeds to benefit Cancer and Careers, so you help cancer patients and survivors as you treat yourself!
Click here to reserve your spa appointments today, and empower survivors to be the boss over cancer! See www.spaweek.com for more information.