There are many aspects of a job interview that can make a candidate leave feeling anxious about their level of preparation and the impression they gave.  One of the more stressful parts of the process is the moment that a potential employer looks at you and says, "Do you have any questions for me?" This is especially true if, despite your careful research, all of your questions have already been answered during the interview.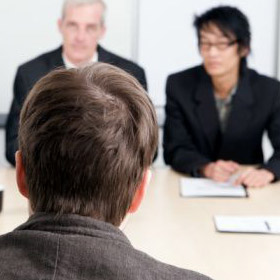 Thankfully, this article by CBS News has compiled six thoughtful questions that will not only demonstrate your interest and showcase your value, but will also give you a chance to make sure this company is the right fit for YOU.  Some of these questions include:
What's your biggest problem right now? This shows employers that "you're already processing how you may contribute value to them, . . . making it easier for hiring managers to picture you in that position."
What's your management style? This will help you determine if you will enjoy the day-to-day routines at the company. 
Who's in charge? As the article explains, asking about the management structure will reflect your ambition. 
For further explanations of all six questions, read the entire article here. Also check out our Job Search Tools page, offering more resources that will help you through the job search, including interview cheat sheets and sample resumes.
Image courtesy of ceoconsultant.com