For those of you not familiar with the amazing Cancer Legal Resource Center, they offer free information and resources on a variety of cancer-related legal issues. Anyone from cancer survivors and caregivers to employers and health care professionals can find answers to often-times confusing and complex questions at the CLRC.
Needless to say, their Cancer Rights Conferences are an invaluable resource and offer participants a day jampacked with beneficial information, covering topics including: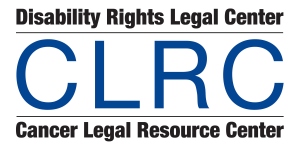 Employment and taking time off work
Health, disability, and life insurance options
Access to health care
Insurance navigation and appeals
Understanding health care reform
Cancer community resources
This FREE National Conference series will begin in May, and registration is now open!  We hope to see you at one of the following locations:
Boston, MA: May 29, 2012
Chicago, IL: September 7, 2012
Central Valley, CA: October 5, 2012
Houston, TX: October 19, 2012
For more information on the Conferences, or for any other cancer-related legal questions, the CLRC can be contacted at CLRC@LLS.edu.