We are thrilled to report that our second annual West Coast Conference on Work & Cancer in Los Angeles, on October 15, was a great success! We had a terrific turnout (a 57% increase over last year!) of inspiring and engaged attendees who shared both their stories and their questions with our speakers and each other.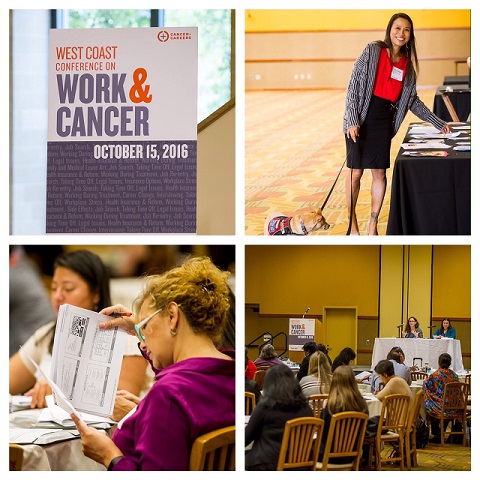 The free, daylong program covered everything from working through treatment and managing side effects on the job, to privacy, disclosure, legal rights and health insurance options. In addition to material and resources from Cancer and Careers, information was available from our six Community Partners: Cancer Support Community, Colon Cancer Alliance, Stupid Cancer, Susan G. Komen, Triage Cancer, Young Survival Coalition.
We are incredibly grateful to our Regional Conference Sponsors, who make it possible for us to hold this event and deliver critical information to those who need it:
Gold
Silver
Bronze
For those of you who attended, we hope you enjoyed the event (and the photos above!). For those who were unable to make it, we hope you'll join us next year.