This year's National Conference on Work & Cancer is shaping up to be the biggest and best one ever — and it seems the word is out about that!
The overwhelming interest in our annual signature event has yielded a record number of registrants this year. As a result, we've had to close down registration and open a waiting list.
For those of you who've already signed up to attend, we look forward to having you join us for another engaging, interactive day packed with need-to-know information presented by experts in the field. 
Among the highlights for this year are new participants on our always-popular morning panel of oncology healthcare providers, titled The Doctor's Perspective, and a brand-new breakout session called Enhancing Your Skills: Prepping for Success, which will provide helpful tips on developing the skills necessary to land the job you want.
We're also reprising some key presentations from prior conferences — among them, Occupational Therapy/Vocational Rehab, which offers useful strategies for improving physical & cognitive functioning as well as work tolerance & satisfaction, and the universally valuable Managing Long-Term Stress.
All this in addition to sessions covering our core content, such as privacy & disclosure, working through treatment and job search.
To see the day's complete agenda, click here.
For those of you who are interested in adding your name to the waiting list, you can do so by clicking here.
If you're unable to attend our event in New York, remember that we offer numerous other in-person and online events year round, so be sure to check our calendar of Upcoming Events to see what works for you.
CAC is so excited to be able to bring this resource-rich event to the people who need it — patients, survivors, caregivers, healthcare professionals, employers and anyone else touched by cancer — year after year. But there is no way we'd be able to do it if it weren't for the tremendous support of our National Conference Sponsors. A big thank-you to the following:
Gold

Silver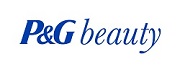 Bronze


Patron

---