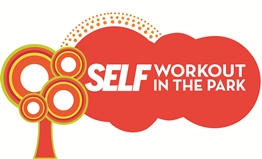 Join us at one of our favorite events - SELF Workout in the Park.  SELF magazine is bringing together trainers, yogis, and some of the coolest brands for a day of body-blasting fitness, must-see fashion, yummy food, soothing spa, celeb guests, fun freebies and more!   This is your chance to join thousands of inspired women and experience SELF Magazine's total well-being life philosophy.  Catch the Workout in the Park in one of these three locations:
San Francisco - May 5th
New York - May 12th
Chicago - June 2nd
And if that's not enough reason to signup - everyone who purchases a ticket online gets a free subscription to SELF magazine!  Tickets are on sale now for $20 - signup today while there's still space.
Cancer and Careers is so proud to be a charitable partner of such a moving, inspiring and energizing event!  If you're going to be near NYC on May 12th or Chicago June 2nd then come meet the team at our booth! 
Click here for more information and to sign up or visit www.selfworkoutinthepark.com.
Last year was so much fun!  Check out some of the pics from last year's event on our Facebook page!