We're delighted to share two exciting sponsor initiatives that are increasing awareness and support for Cancer and Careers:
L'Oréal Awareness Week for CAC: September 24-30
During the week of Sept. 24th, our sponsors L'Oréal Luxe and L'Oréal Paris will be raising awareness nationally about Cancer and Careers' vital and unique resources.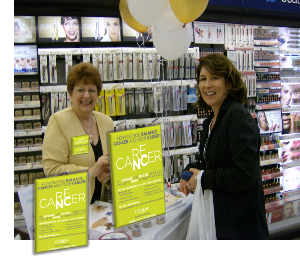 The campaign will include information about CAC in thousands of stores nationwide, as well as online and through social media. Keep your eyes peeled for displays and events in stores including CVS and Target. Other retailers, such as Walgreens, will have online initiatives.  If you happen to see something, take a picture and share it online!
Laura Mercier Launches Ovarian Cancer Fund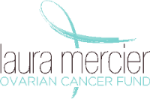 We're delighted to be among the first grantees of the newly launched Laura Mercier Ovarian Cancer Fund (LMOCF). The LMOCF will be sponsoring a new series of short how-to videos on work and cancer that CAC will be launching early in 2013. In honor of Ovarian Cancer Awareness Month, Laura Mercier is donating 100% of the profits from two products – Bonne Mine Healthy Glow for Face & Cheeks Crème Colour Palette and Rose Hope Lip Glacé – to the LMOCF. To learn more about the initiative and the products, please visit Laura Mercier's site.