Finding out that someone you know and care about has cancer is hard; when that individual is a coworker, the situation can carry a unique set of challenges. Upon first hearing the news, it's not uncommon for people to find themselves facing a series of questions, such as: "What do I say?" "What should I do?" Or "How can I help?"
The answers to these questions typically vary depending on individual circumstances, including how close you are to your fellow staffer, the type of job that each of you has, as well as the specifics of his/her diagnosis and treatment, etc. But by taking the time to educate yourself and seek that information, you can make a huge difference in your colleague's cancer journey, by supporting him/her in having a positive experience in the workplace.
To help explore this topic, CAC has just released a brand-new installment in our animated How-To Video Series, titled "How to Support a Coworker with Cancer," which you can watch by clicking on the image below. This is the first of three video shorts that we'll be releasing in the coming months. So stay tuned and, in the meantime, we hope you enjoy and find it useful!
---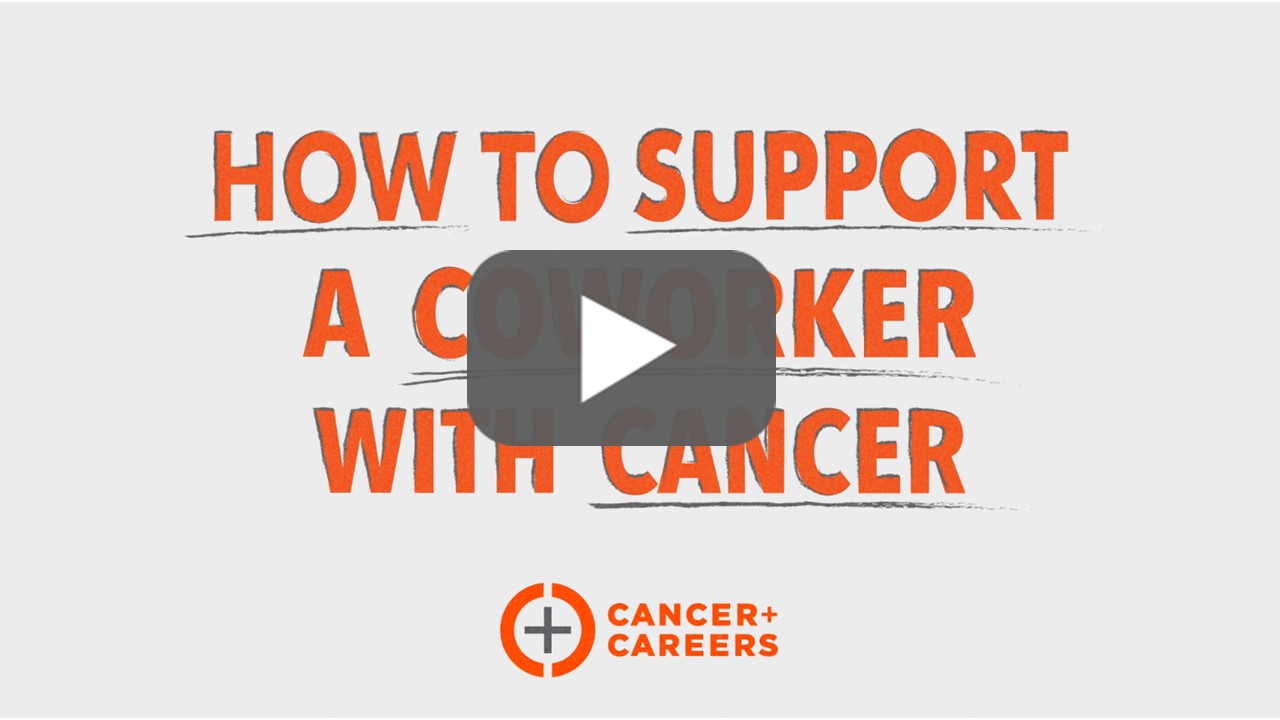 For more on this topic, check out the Coworkers section of our website, including our Coworker Infographic.
And you can watch the first three videos in CAC's How-To Video Series by following the links below: