Gold

Considered the founder of the biotechnology industry, Genentech has been delivering on the promise of biotechnology for more than 30 years, using human genetic information to discover, develop, manufacture and commercialize medicines to treat patients with serious or life-threatening medical conditions. Genentech's aim as a leading healthcare company is to create, produce and market innovative solutions of high quality for unmet medical needs. Their products and services help to prevent, diagnose and treat diseases, thus enhancing people's health and quality of life. Genentech does this in a responsible and ethical manner and with a commitment to sustainable development respecting the needs of the individual, the society and the environment. Today, Genentech is among the world's leading biotech companies, with multiple products on the market and a promising development pipeline. www.gene.com
Silver

Home Shopping Network (HSN) is an American broadcast, basic cable and satellite television network that is owned by Qurate Retail Group, which also owns catalog company Cornerstone Brands. Based in St. Petersburg, Florida, the home shopping channel has former and current sister channels in several other countries. HSN also has an online outlet at HSN.com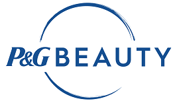 At P&G Beauty, our innovations are expertly developed by some of the industry's best whose skills and vision are matched only by their passion to deliver superior quality, going beyond quick fixes, offering women around the world meaningful transformations for beauty that delivers. Thanks to cutting edge research, science and technology, P&G Beauty has one of the strongest portfolios of trusted leadership beauty brands including: Aussie, Head & Shoulders, Herbal Essences, Olay, Pantene, Secret, SK-11, Venus, and Vidal Sassoon. www.pgbeauty.com

Pfizer Oncology is committed to the discovery, investigation and development of innovative treatment options to improve the outlook for cancer patients worldwide. Our strong pipeline of biologics and small molecules, one of the most robust in the industry, is studied with precise focus on identifying and translating the best scientific breakthroughs into clinical application for patients across a wide range of cancers. By working collaboratively with academic institutions, individual researchers, cooperative research groups, patients, governments, and licensing partners, Pfizer Oncology strives to cure or control cancer with breakthrough medicines, that deliver the right drug for each patient at the right time. For more information, please visit. www.Pfizer.com. 

QVC, Inc., a wholly owned subsidiary of Liberty Interactive Corporation (NASDAQ: QVCA, QVCB), is the world's leading video and ecommerce retailer. QVC is committed to providing its customers with thousands of the most innovative and contemporary beauty, fashion, jewelry and home products. Its programming is distributed to approximately 340 million homes worldwide through operations in the U.S., Japan, Germany, United Kingdom, Italy, France and a joint venture in China. Based in West Chester, Pa. and founded in 1986, QVC has evolved from a TV shopping company to a leading ecommerce and mobile commerce retailer. The company's website, QVC.com, is ranked among the top general merchant Internet sites. QVC, Q, and the Q Ribbon Logo are registered service marks of ER Marks, Inc. www.qvc.com
Bronze

At Novartis, they use science-based innovation to address some of society's most challenging healthcare issues. They discover and develop breakthrough treatments and find new ways to deliver them to as many people as possible. Novartis Oncology is inspired by patients to revolutionize the research, development and manufacturing of innovative, high quality medicines that help to improve and extend people's lives. www.novartis.com. 
Patron

Eisai Oncology is dedicated to discovering, developing and producing innovative oncology therapies that may make a difference and impact the lives of patients and their families. This passion for people is part of Eisai's human health care (hhc) mission, which strives for better understanding of the needs of patients and their families to increase the benefits health care provides. Eisai's commitment to meaningful progress in oncology research, built on scientific expertise, is supported by a global capability to conduct discovery and preclinical research, and develop small molecules, vaccines, and biologic agents across various types of cancer. www.eisai.com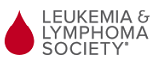 The Leukemia & Lymphoma Society (LLS) is the world's largest voluntary health agency dedicated to blood cancer. The LLS mission: Cure leukemia, lymphoma, Hodgkin's disease and myeloma, and improve the quality of life of patients and their families. LLS funds lifesaving blood cancer research around the world and provides free information and support services. www.lls.org 

Since opening our first laboratory in 1954, we have been committed to therapeutic progress to serve patient needs with the help of healthcare professionals. We strive to provide future generations with a world where quality healthcare is available and accessible to all. Operating in 149 countries, we have 22,000 collaborators employed worldwide and a turnover of 4.176 billion euros in 2018. Entirely independent, we are able to reinvest 25% of our total revenue (excluding generics) into Research and Development, and all profits are used for further development. Corporate growth at Servier is driven by our continuous pursuit of innovation in five areas of excellence: cardiovascular and immune-inflammatory diseases, neuropsychiatric disorders, cancer and diabetes. We are a leading force in cardiology-number 2 in Europe, number 5 worldwide-and oncology has become a top priority in recent years; we also manufacture high-quality generic drugs. www.servier.com
---