Gold

Founded more than 40 years ago, Genentech is a leading biotechnology company that discovers, develops, manufactures and commercializes medicines to treat patients with serious and life-threatening medical conditions. The company, a member of the Roche Group, has headquarters in South San Francisco, California. For additional information about the company, please visit www.gene.com
Silver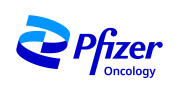 At Pfizer Oncology, we are committed to advancing medicines wherever we believe we can make a meaningful difference in the lives of people living with cancer. Today, we have an industry-leading portfolio of 24 approved innovative cancer medicines and biosimilars across more than 30 indications. Going forward, we are focused on delivering a next wave of breakthroughs in breast cancer, genitourinary cancer, hematology and precision medicine.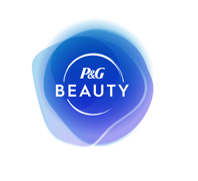 The P&G Beauty team is passionate about beauty and its power to transform the way we live our lives. Together, our iconic and trusted brands like Aussie, First Aid Beauty, Head & Shoulders, Hair Food, Herbal Essences, Olay, Old Spice, My Black is Beautiful, Native, Pantene, Secret and SK-II are committed to providing people around the world with high-quality, innovative products that are created by some of the industry's leading scientists, brand builders and beauty experts. We do this through the lens of Responsible Beauty: a systems-based approach that recognizes the interdependency of sustainability, equality and inclusion, quality & performance, transparency, and safety as a means to being a positive force for Beauty in the world.

QVC delivers the joy of discovery through the power of relationships. Every day, QVC engages millions of shoppers in a journey of discovery through an ever-changing collection of familiar brands and fresh new products, from home and fashion to beauty, electronics, and jewelry. Along the way, QVC connects shoppers to interesting personalities, engaging stories, and award-winning customer service. Based in West Chester, PA, and founded in 1986, QVC has retail operations in the U.S., the U.K., Germany, Japan, Italy, and through a joint venture in China. Worldwide, QVC engages millions of shoppers on 13 broadcast networks reaching approximately 380 million homes and on multiple websites, mobile apps, and social pages. To learn more, visit corporate.qvc.com, follow @QVC on Facebook, Instagram, or Twitter, or follow QVC on Pinterest, YouTube, or LinkedIn.
Qurate Retail, Inc. (NASDAQ: QRTEA, QRTEB, QRTEP) includes QVC, HSN, Zulily® and the Cornerstone brands (collectively, "Qurate Retail GroupSM"), as well as other minority interests and green energy investments. Qurate Retail Group believes in a Third Way to Shop® – beyond transactional ecommerce or traditional brick-and-mortar stores. In addition to being #1 in video commerce, Qurate Retail Group is among the top 10 ecommerce retailers in North America (according to Digital Commerce 360) and is a leader in mobile commerce and social commerce. For more information, visit www.qurateretailgroup.com, follow @QurateRetailGrp on Facebook, Instagram, Twitter, or follow Qurate Retail Group on YouTube or LinkedIn.
Bronze

BrickHouse Security is a premier supplier of GPS tracking, security and surveillance solutions to consumers and businesses of all sizes. We provide solutions and consulting services to more than 400 of the Fortune 500 companies, as well as more than 2,500 local and national government agencies, including the NYPD, the L.A. County Sheriff's Department, and the FBI. In addition, our clients proudly include over 40,000 small businesses from around the world.

The Leukemia & Lymphoma Society® (LLS) is a global leader in the fight against cancer. The LLS mission: Cure leukemia, lymphoma, Hodgkin's disease and myeloma, and improve the quality of life of patients and their families. LLS funds lifesaving blood cancer research around the world, provides free information and support services, and is the voice for all blood cancer patients seeking access to quality, affordable, coordinated care. For more information, please visit www.LLS.org.