Gold Sponsor:

Considered the founder of the biotechnology industry, Genentech has been delivering on the promise of biotechnology for more than 30 years, using human genetic information to discover, develop, manufacture and commercialize medicines to treat patients with serious or life-threatening medical conditions. Genentech's aim as a leading healthcare company is to create, produce and market innovative solutions of high quality for unmet medical needs. Their products and services help to prevent, diagnose and treat diseases, thus enhancing people's health and quality of life. Genentech does this in a responsible and ethical manner and with a commitment to sustainable development respecting the needs of the individual, the society and the environment. Today, Genentech is among the world's leading biotech companies, with multiple products on the market and a promising development pipeline. www.gene.com
Silver Sponsor:

QVC, Inc., a wholly owned subsidiary of Liberty Interactive Corporation (NASDAQ: QVCA, QVCB), is the world's leading video and ecommerce retailer. QVC is committed to providing its customers with thousands of the most innovative and contemporary beauty, fashion, jewelry and home products. Its programming is distributed to approximately 340 million homes worldwide through operations in the U.S., Japan, Germany, United Kingdom, Italy, France and a joint venture in China. Based in West Chester, Pa. and founded in 1986, QVC has evolved from a TV shopping company to a leading ecommerce and mobile commerce retailer. The company's website, QVC.com, is ranked among the top general merchant Internet sites. QVC, Q, and the Q Ribbon Logo are registered service marks of ER Marks, Inc. www.qvc.com
Bronze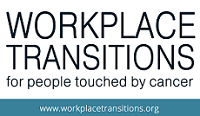 Workplace Transitions is a collaboration of companies and organizations committed to helping people touched by cancer. Anthem, Inc., Cancer and Careers, Pfizer Oncology, and the U.S. Business Leadership Network® have formed an effective partnership to address the issue of where a manager can turn for help should one of his/her employees get cancer. The result: a free, web-based toolkit targeted specifically at employers. For more information, please visit www.workplacetransitions.org. 
Patron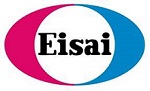 Eisai Oncology is dedicated to discovering, developing and producing innovative oncology therapies that may make a difference and impact the lives of patients and their families. This passion for people is part of Eisai's human health care (hhc) mission, which strives for better understanding of the needs of patients and their families to increase the benefits health care provides. Eisai's commitment to meaningful progress in oncology research, built on scientific expertise, is supported by a global capability to conduct discovery and preclinical research, and develop small molecules, vaccines, and biologic agents across various types of cancer. www.eisai.com
---