Virtual In-Service Training for Healthcare Professionals
Developed and presented in partnership with Triage Cancer, this FREE virtual In-Service for oncology healthcare professionals and advocates provides training on the practical and legal issues patients, survivors and caregivers face when it comes to cancer and work.
FREE CEs are available for social workers and oncology nurses. For more information, please visit our In-Service Accreditation Information page.
> Learn more about our In-Service Training program.
Topics
Newly Diagnosed Patients

Determine Whether to Continue Working
Americans with Disabilities Act

Working Through Treatment

Managing Side Effects
Reasonable Accommodations

Taking Time Off

Family and Medical Leave Act
Disability Insurance & Finances

Returning to Work

Re-assimilation
Job Search

Disclosure

Rights, Decisions and Conversations

Health Insurance Options
Date
Wednesday, August 9, 2023
Time
6:30 AM – 2:30 PM PT / 8:30 AM – 4:30 PM CT / 9:30 AM – 5:30 PM ET
Attendees are asked to log on 10 minutes prior to start time
Registration
Registration for this event is now closed. If you would like to register for the In-Service training on Thursday, November 16, 2023 please click here.
Speakers
Rachel Becker, LMSW, Director of Programs, Cancer and Careers
Monica Fawzy Bryant, Esq., Chief Operating Officer, Triage Cancer
Click here for the speakers' biographies.
Accommodations
To request accommodations, please email cancerandcareers@cew.org
Questions or Grievances
If you have any questions, please email cancerandcareers@cew.org or info@triagecancer.org. For information on our grievance policy, please click here.
Technology Requirements
The system requirements for Zoom can be found here. Attendees are required to have a functional web camera to join this program. If you do not have a web camera please email info@triagecancer.org.
Sponsor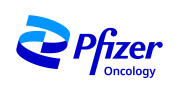 Partner