Judi Swedek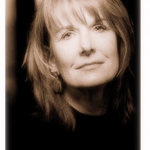 Judith Swedek is a 16-year cancer survivor who has experienced firsthand the delicate balance of career and cancer. She has coached and supported many individuals throughout their own similar journeys to connect with the new "you" that uniquely emerges from the cancer catharsis.
Located in the DC area, Judith most recently has been the Director of Talent Management at BroadReach Healthcare, an international NGO dedicated to leading transformational change in healthcare delivery and distribution. In this role, she led all aspects of strategic human capital management for the global organization and developed programs and policy that will enable BroadReach to become an employer of choice.
Judith's background encompasses solid achievements in banking, marketing, risk management, and training and development with major financial institutions such as Merrill Lynch, Deutsche Bank, Citicorp, and First Chicago (now JPMorgan Chase). She is widely recognized for her success in working with institutional clients and her ability to translate complex financial products. Comfortable managing multimillion-dollar portfolios in multiple currencies, she has been highlighted in a variety of articles and recognized for her unique ability to communicate effectively within all levels of organizations.
As a result of her cancer diagnosis and subsequent surgery and treatment, Judith made a significant change in her life and career - moving to Colorado and starting her own business, Transitions Consulting, LLC, an organization dedicated to entrepreneurial, business, and executive coaching and training and development. During the company's 10-year tenure, Judith consulted with a diverse group of companies ranging from dot com start-ups to Fortune 500 organizations. On the executive level, she coached and supported a vast array of professionals and business owners.
Through her own organization and in partnership with DBM, Judith has assisted well over a thousand professionals in making a successful career choice and transition. She has volunteered with a number of small business organizations, including the Small Business Development Center and SCORE; is a highly regarded instructor and speaker; and has received global acclaim for her training initiatives. Judith has recently received her Senior Professional in Human Resources designation (SPHR) and is active in the coaching community as well as a member of SHRM and ASTD.
For Judith, the cancer experience has presented an invitation to change and the opportunity to get into alignment with her own spirituality and life's meanings and synchronicities. She looks to share this learning with others who are in this journey to help them achieve hope, peace, and joy.