Sponsors of the 2016 Annual National Conference on Work & Cancer
---
Gold Sponsors:

Eisai Oncology is dedicated to discovering, developing and producing innovative oncology therapies that may make a difference and impact the lives of patients and their families. This passion for people is part of Eisai's human health care (hhc) mission, which strives for better understanding of the needs of patients and their families to increase the benefits health care provides. Eisai's commitment to meaningful progress in oncology research, built on scientific expertise, is supported by a global capability to conduct discovery and preclinical research, and develop small molecules, vaccines, and biologic agents across various types of cancer. www.eisai.com.

Considered the founder of the biotechnology industry, Genentech has been delivering on the promise of biotechnology for more than 30 years, using human genetic information to discover, develop, manufacture and commercialize medicines to treat patients with serious or life-threatening medical conditions. Genentech's aim as a leading healthcare company is to create, produce and market innovative solutions of high quality for unmet medical needs. Their products and services help to prevent, diagnose and treat diseases, thus enhancing people's health and quality of life. Genentech does this in a responsible and ethical manner and with a commitment to sustainable development respecting the needs of the individual, the society and the environment. Today, Genentech is among the world's leading biotech companies, with multiple products on the market and a promising development pipeline. www.gene.com

Laura Geller New York is a modern makeup brand that empowers, delights and brings out the best in women's beauty, through delicious textures, amazing colors and the most innovative formulas. We celebrate women and beauty—those who create it, love it, style it, enjoy it, and everything in between. The beauty secret's out. #beauty2share. www.laurageller.com
---
Silver Sponsors:

Novartis Oncology, a business unit within the Novartis group of companies, strives to become the world's premier oncology business by discovering and developing novel therapies that may improve and extend the lives of people living with cancer and rare diseases. For more information please visit www.us.novartis.com.

Pfizer Oncology is committed to the discovery, investigation and development of innovative treatment options to improve the outlook for cancer patients worldwide. Our strong pipeline of biologics and small molecules, one of the most robust in the industry, is studied with precise focus on identifying and translating the best scientific breakthroughs into clinical application for patients across a wide range of cancers. By working collaboratively with academic institutions, individual researchers, cooperative research groups, patients, governments, and licensing partners, Pfizer Oncology strives to cure or control cancer with breakthrough medicines, that deliver the right drug for each patient at the right time. For more information please visit www.Pfizer.com.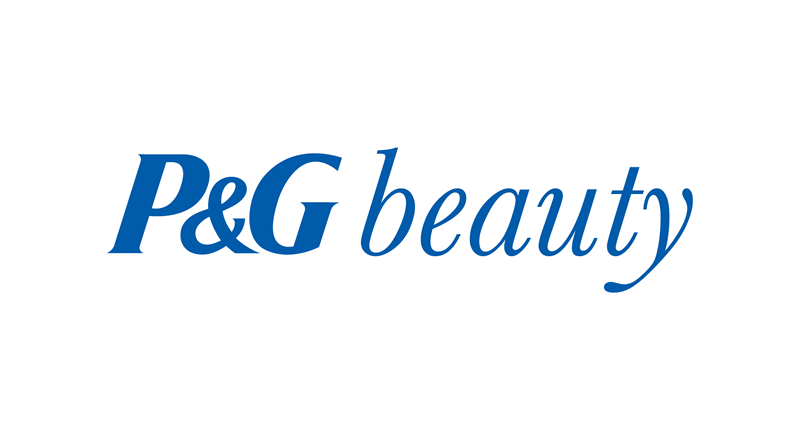 At P&G Beauty, our innovations are expertly developed by some of the industry's best whose skills and vision are matched only by their passion to deliver superior quality, going beyond quick fixes, offering women around the world meaningful transformations for beauty that delivers.  Thanks to cutting edge research, science and technology, P&G Beauty has one of the strongest portfolios of trusted, leadership beauty brands including:  Aussie®, Clairol®, COVERGIRL®, Head & Shoulders®, Herbal Essences®, Olay®, Pantene®, Secret®, SK-11®, Venus®, and Vidal Sassoon®. www.P&G.com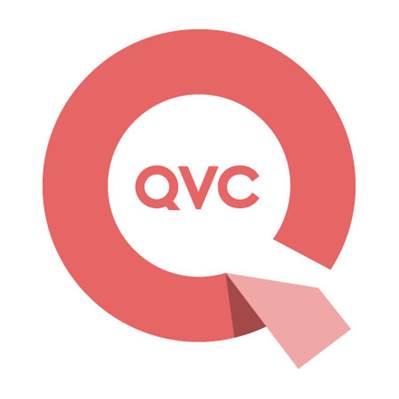 QVC, Inc., a wholly owned subsidiary of Liberty Interactive Corporation (NASDAQ: QVCA, QVCB), is the world's leading video and ecommerce retailer. QVC is committed to providing its customers with thousands of the most innovative and contemporary beauty, fashion, jewelry and home products. Its programming is distributed to approximately 340 million homes worldwide through operations in the U.S., Japan, Germany, United Kingdom, Italy, France and a joint venture in China. Based in West Chester, Pa. and founded in 1986, QVC has evolved from a TV shopping company to a leading ecommerce and mobile commerce retailer. The company's website, QVC.com, is ranked among the top general merchant Internet sites. QVC, Q, and the Q Ribbon Logo are registered service marks of ER Marks, Inc. www.qvc.com

Tweezerman International manufactures and markets cutting-edge beauty tools for brows, lashes, face, manicure and pedicure and is recognized in the beauty industry for setting the highest standards of quality, precision, performance, innovation and service with every beauty tool sold. The company's uncompromising commitment to excellence makes Tweezerman the choice of celebrities, beauty professionals and the most discerning consumers. Since its inception in 1980, Tweezerman has been committed to Corporate Social Responsibility and operates a Second Bottom Line through which a portion of the company's profits is allocated to charitable organizations. As part of the ZWILLING J.A. HENCKELS Beauty Group, Tweezerman International is also closely involved with its sister companies and brands alessandro and QVS Global and is responsible for the distribution and marketing of those brands in the US. www.tweezerman.com
Bronze Sponsors: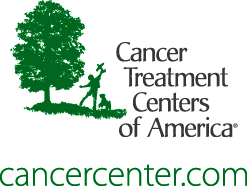 Cancer Treatment Centers of America (CTCA) is a national network of hospitals providing a comprehensive, fully integrated approach to cancer treatment. CTCA serves patients with complex cancer from all 50 states at facilities located in suburban Chicago, Philadelphia, Tulsa and suburban Phoenix. Known for delivering the Mother Standard® of care and Patient Empowerment Medicine®, CTCA provides patients with information about cancer and their treatment options so they can control their treatment decisions. www.cancercenter.com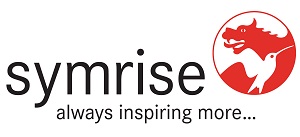 Symrise is a global supplier of fragrances, flavorings, active ingredients, raw materials and functional ingredients, represented in over 35 countries in Europe, Asia, the United States and Latin America. Its clients include manufacturers of perfumes, cosmetics and foods, the pharmaceutical industry and producers of nutritional supplements. Symrise works with its clients to develop new ideas and market-ready concepts for products that form an indispensable part of everyday life. Symrise – always inspiring more…www.symrise.com

TESARO is a biopharmaceutical company devoted to providing transformative therapies to people bravely facing cancer. We see new possibilities to responsibly develop and commercialize innovative treatments where others may not.  Relationships are vital to the success of our business, and we are committed to being a trusted partner to the cancer community. www.tesarobio.com