Blog Posts Tagged "cause marketing"
Thank you to our supporters! Their generosity makes it possible for us to offer all of our programs, events and resources for free!
Continue Reading »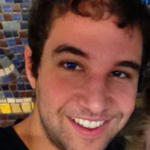 Laura Mercier is counting down 12 flawless days of Christmas and the Laura Mercier Ovarian Cancer fund, which benefits Cancer and Careers, is lucky number 10. Buy a Bonne Mine cheek and lip palette, receive a Deep Teal Tightline Cake Eye Liner, and support a great cause. It's a win, win, win!
Continue Reading »