On December 11th, 2015, the Cosmetic Executive Women Foundation will hold its annual Beauty of Giving Luncheon & Live Auction at the Waldorf Astoria New York. 
We are thrilled to honor Sonia Kashuk for her outstanding partnership and philanthropic commitments.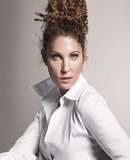 The Beauty of Giving Luncheon attracts the cosmetic industry's top decision-makers, as well as executives in advertising, publishing, design and the media. 
All proceeds from the CEW Foundation's Beauty of Giving Luncheon & Live Auction benefit Cancer and Careers, the beauty industry's signature charitable initiative. 
For more information on sponsorship opportunities or table and ticket purchase, please contact Becky Nelson at bnelson@cew.org.
The 2015 Beauty of Giving Luncheon is sponsored by: