This FREE conference explores the challenges working people face—job search, health insurance, legal issues, working through treatment, job re-entry and more—as they try to balance their cancer treatment and recovery with employment.
Date: June 14, 2013
Location: The Graduate Center at CUNY -- 365 Fifth Avenue -- New York City
Registration is now open for the 3rd annual National Conference on Work and Cancer! To register, click here. Interested in applying for a travel scholarship to the conference? Further information and the application can be found here. 
Did you miss the 2012 National Conference on Work & Cancer? Check out our Sizzle Reel below!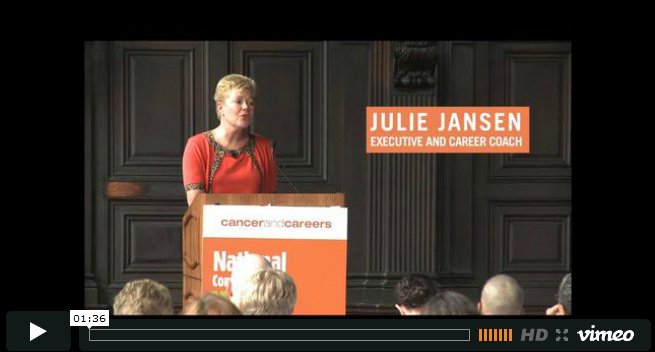 For more information, please contact Eva LaManna at (646) 929-8030.

Location
New York, NY
Date
06/14/2013