Blog Posts Tagged "productivity"
Facing a cancer diagnosis can cause stress that leads you to give up some of your normal routines and activities you love. For many of us, our identity is rooted in our work and our interests. Your doctor can help you establish a treatment plan that enables you to continue engaging in those activities.
Continue Reading »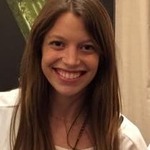 Whether you're at the office, conducting a job search, or managing doctor's appointments and medical bills, it's hard to fight the effects of chemo brain. Creating a "done" list can help alleviate stress from a long "to-do" list.
Continue Reading »