Blog Posts Tagged "Press"
Cancer and Careers has been featured in a few news stories recently, read on for an overview and highlights!
Continue Reading »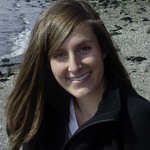 Earlier this week I was interviewed by Genae Girard. Genae is a young adult breast cancer survivor, author of "Off The Rack", and creator of www.beyondtheboobietrap.com and www.screamingzebras.com. One of her goals is to provide women and breast cancer survivors with pertinent, necessary information on a wide array of topics.
Continue Reading »