Blog Posts Tagged "Job Search"
Yesterday, the first question the Employment and Insurance panel was asked at the OMG! Cancer Summit was "Can you address some of the pertinent issues surrounding the job search process for the young adult cancer population?" Laura Mosiello (from CancerCare), Joanna Morales (from the Cancer Legal Resource Center) and I all had plenty of thoughts on
Continue Reading »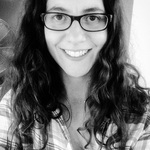 We get asked nearly every day about how to manage a job search during or after cancer treatment. We have created a battery of resources to help you think through everything from resume building to interviewing and tracking your contacts.
Continue Reading »