Blog Posts Tagged "Exercise"
Where can you go to find everyday-life discussions for YA survivors? Like what to do for fun or what other people your age with your condition are doing? You know - the normal and sometimes neglected things like getting physically active post treatment, dating, and video games. We found a few for you!
Continue Reading »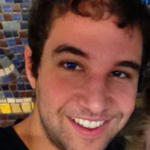 These exercises will not only help reduce wrist and shoulder strain from long days at your computer, they will also improve flexibility and reduce stress.
Continue Reading »