Blog Posts Tagged "Disclosure"
Recently Kayleen asked a great question on our career coaching site: "I have just finished chemotherapy for colon cancer and need to find a job. What should I say on my application as to why I left my last job?" Rosalind, one of our careers coaches, was very frank saying "If the job application asks you directly about reasons for leaving
Continue Reading »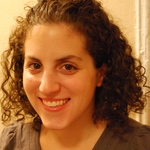 We have been running monthly polls on our website about some of the issues that often come up when dealing with work and cancer. Though not surprising, the results have certainly been interesting, often confirming things we already know anecdotally.
Continue Reading »