Blog Posts Tagged "Career Change"
Tomorrow, May 17th, is the third session of the "Ask the Experts: Legal and Career Advice" Series. At 7:30pm ET/4:30pm PT you can dial in to speak with our very own career coach and expert, Julie Jansen, for free.
Continue Reading »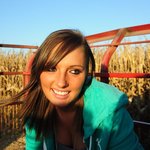 Being diagnosed with cancer can sometimes cause a course direction when it comes to your job and career choices. For some, it becomes a time to regroup and re-evaluate next steps in the employment arena.
Continue Reading »