"An estimated 1,012,533 people in the United States are living with, or are in remission from, leukemia, Hodgkin lymphoma, non-Hodgkin lymphoma or myeloma. Approximately every four minutes, someone new is diagnosed with blood cancer. Approximately every 10 minutes, someone dies." - LLS factsheet
The Leukemia and Lymphoma Society (LLS) has been working to cure leukemia, lymphoma and myeloma since 1949. They are the world's largest nonprofit dedicated to funding blood cancer and providing education and services to patients, and have awarded more than $750 million in research funding for all blood cancers over the years. 
Their work helps blood cancer patients live better, longer lives through research, patient services and public policy. When the organization was founded, a blood cancer diagnosis was almost guaranteed to be fatal. Since then, and due in part to pioneering research funded by LLS, survival rates have quadrupled for blood cancer patients.
LLS runs a number of major campaigns to raise awareness and funds for their cause, including Team in Training, Light the Night Walk, School and Youth Programs, Man & Woman of the Year and Leukemia Cup Regatta. 
To learn more about LLS visit their website: http://www.lls.org/. There are numerous ways to support their work, learn more about ways to help here: http://www.lls.org/waystohelp/.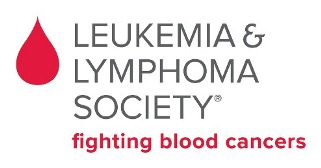 ---
---
Post a Comment