Blog Posts by Sarah Goodell
More and more people are choosing to work from home - learn about industries that are growing in this area and see if these more flexible job options might be right for you.
Continue Reading »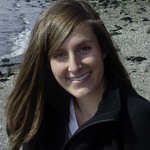 Hi! I'm Sarah and I'm very excited to be joining the Cancer and Careers team as the new Program Coordinator.
Continue Reading »